You can also join me & me MADNess Mates every Fridee/Saturdee on Gabriel Morency's "SportsRage" The World Champs Inet & Montreal Radio, Fri 10.45am Pacific CDN/US time, Sat 3.45pm EST Aussie time. I often talk NFL footy Click here " Myk Aussie
*****Invest In Inet MYKwebTV! Myk's Mates Club Click here *****
Check out Myk at NFL MYKwebTV NFL Super Bowl NFL Pro Bowl MYKwebTV Nth American Footy Timeline
***** If you are new to MYKwebWORLD & want to know what I do this is a great article Click here

"Cwoa Tina #1 NFL Pro Bowl 2003 cheerleader!"

Thanks Tina for the fantastic autographed photo. It was great to meet you & you are definitely a star on NFL Pro Bowl MYKwebTV. Click here " Myk Aussie



Fri Dec 24 04 "Merry Christmas NFL mates! My week 16 tips! NFL Players of week 15 direct from NFL Media!" Myk Aussie
It should be a great game today as two of my favorite teams play, the Vikings vs the Packers. What a unreal time I had at the Vikings stadium several years ago for this divisional rival clash. Some great MYKwebTV and one of my favorite segments from this wild night is on my movie now on DVD and available for select "Legal reasons" viewing.
My Week 16 tips. Vikings over the Packers, Chiefs over Raiders, Broncos I hope over the Tits, Falcons over Saints unless the other Falcons are a bit upset over Michael Vicks HUGE new apparent contract. What a star he is! Steelers just over the Ravens. Lions over Bears. Jags over the Texans. Wow! I'll be in a tent on the beach the way I am going at the moment trying to get a room in Jacksonville for Super Bowl week. 35 miles out of the city and $165 US a night! Wow!
Bengals over Giants. Colts over the Chargers in what should be a rippa of a game. Bills over the terrible 49ers. Pats over Jets just! What a great game this should be. I like both of these teams. Seahawks just over Cardinals. Panthers over Buc's. Cowboys just over Redskins only because it is in Cowboy Land. The Fish over Browns. Eagles over Rams. Oh no Terrell is out! What sad news for the Eagles fans who are really hoping they can get to the Super Bowl this year. The full names of the NFL teams and times are below for week 17. Can't wait!
Green Bay at Minnesota, 3:00 p.m.

Saturday, Dec. 25

Oakland at Kansas City, 5:00 p.m.

Denver at Tennessee, 8:30 p.m.

Sunday, Dec. 26

Atlanta at New Orleans, 1:00 p.m.

Baltimore at Pittsburgh, 1:00 p.m.

Chicago at Detroit, 1:00 p.m.

Houston at Jacksonville, 1:00 p.m.

N.Y. Giants at Cincinnati, 1:00 p.m.

San Diego at Indianapolis, 1:00 p.m.

Buffalo at San Francisco, 4:05 p.m.

New England at N.Y. Jets, 4:05 p.m.

Arizona at Seattle, 4:15 p.m.

Carolina at Tampa Bay, 4:15 p.m.

Washington at Dallas, 4:15 p.m.

Cleveland at Miami, 8:30 p.m.

Monday, Dec. 27

Philadelphia at St. Louis, 9:00 p.m.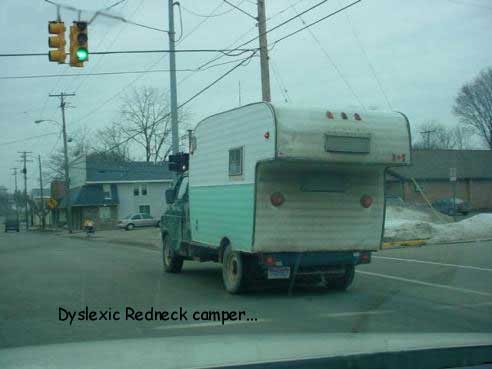 "Looks like I'll be at Super Bowl something like this the way I am going. Sometimes I am such a goose leaving my accommodation organizing to late. Maybe I should get on the internet date sites and chat up some Florida babes. Do some MYKwebTV from some babes house, clean MYKwebTV of course as always hotties but no nudity. It would be kind of fun a bit like Jimmy Kimmel did last year for his Late Night TV show." Myk Aussie

Direct from NFL Media

AFC PLAYERS OF WEEK 15 - JAGUARS RB FRED TAYLOR, JETS LB ERIC BARTON & CHIEFS KR-PR DANTE HALL

Running back FRED TAYLOR of the Jacksonville Jaguars, linebacker ERIC BARTON of the New York Jets and kick returner-punt returner DANTE HALL of the Kansas City Chiefs are the AFC Offensive, Defensive and Special Teams Players of the Week for games played the 15th week of the 2004 season (December 18-20), the NFL announced today.

OFFENSE: RB FRED TAYLOR, JACKSONVILLE JAGUARS

Jacksonville's Taylor rushed for 165 yards and a touchdown on 22 carries for a 7.5-yard-per-carry average in a 28-25 victory against the Packers in frosty Green Bay, where the temperature at kickoff was 12 degrees with a wind chill of -3. Taylor had a long run of 46 yards and also ran for a 37-yard touchdown to give the Jaguars a 21-17 third-quarter lead which they would not relinquish. Three of Taylor's carries went for more than 20 yards and six of them went for first downs. His 165 rushing yards account for his season-high and marked the fifth time in the past eight games Taylor surpassed 100 rushing yards. The seven-year veteran from Florida is one of six AFC player with more than 1,200 rushing yards (1,224) and stands fourth in the conference in total yards from scrimmage (1,569). This is the third Player of the Week honor for Taylor and his first since 2000 (Week 12 at Pittsburgh).

DEFENSE: LB ERIC BARTON, NEW YORK JETS

The Jets' Barton made his 50th career start and registered nine tackles, one sack, one interception, two passes defensed, one forced fumble and one fumble recovery in a 37-14 win against Seattle. Barton recorded his first interception as a Jet in the second quarter and returned it seven yards to set up a Jets' touchdown drive. The 6-2, 245-pounder forced a fumble at the Jets' one-yard line that was recovered in the end zone by teammate SHAUN ELLIS at the end of the third quarter. Barton went on to notch a fourth-quarter quarterback sack for a six-yard loss before recovering a fumble two plays later to set up another Jets' touchdown drive. The Jets have shutout an NFL-best seven opponents in the second half this season. In his sixth season from Maryland, this is Barton's first career Player of the Week Award.

SPECIAL TEAMS: KR-PR DANTE HALL, KANSAS CITY CHIEFS

Kansas City's Hall returned the opening kickoff 97 yards for a touchdown to help the Chiefs defeat Denver in Arrowhead Stadium, 45-17, and keep the team's playoff chances alive entering Week 16. Hall also returned a pair of punts for a total of 30 yards in the victory. The touchdown return was Hall's second of the season and the fifth of his career for the most in Chiefs history, surpassing TAMARICK VANOVER (4). The touchdown return also was Hall's ninth career special teams TD, moving him ahead of Vanover (8) for the most in franchise annals. Of Hall's 13 career touchdowns (receiving and returns), four have come against Denver (two receiving TDs, one punt return TD and one kickoff return TD). The former NFL Europe Scottish Claymore tied a team single-season record with 57 kickoff returns on the season, a mark he previously accomplished in 2002 and 2003. Hall has 1,458 kickoff return yards on the season, the second-highest seasonal total in team history. In his fifth year from Texas A&M, this is Hall's sixth Player of the Week Award

NFC PLAYERS OF WEEK 15 - VIKINGS QB DAUNTE CULPEPPER, EAGLES CB SHELDON BROWN & SAINTS KR AARON STECKER

Quarterback DAUNTE CULPEPPER of the Minnesota Vikings, cornerback SHELDON BROWN of the Philadelphia Eagles and kick returner AARON STECKER of the New Orleans Saints are the NFC Offensive, Defensive and Special Teams Players of the Week for games played the 15th week of the 2004 season (December 18-19), the NFL announced today.

OFFENSE: QB DAUNTE CULPEPPER, MINNESOTA VIKINGS

Culpepper led the Vikings to an important 28-27 divisional victory over the Detroit Lions at Ford Field. The win improves Minnesota to 8-6 and sets up Friday's showdown with the Green Bay Packers for the NFC North championship. Culpepper completed 25 of 35 attempts for 404 yards, three touchdowns and one interception, finishing with a 126.4 passer rating. With the score tied 21-21 late in the fourth quarter, Culpepper led the Vikings on a 10-play, 83-yard touchdown drive, capped by running back MOE WILLIAMS' 11-yard touchdown run. Culpepper completed 71.4 percent of his pass attempts on the day, the eighth time this season the quarterback has completed at least 70 percent. His three touchdown passes gives him 34 this season and with one touchdown this week, Culpepper will pass RANDALL CUNNINGHAM for the most in a single season in franchise history. Cunningham tossed 34 touchdown passes in leading the Vikings to a 15-1 record in 1998.

In his sixth season from Central Florida, this is Culpepper's sixth Player of the Week Award and fourth of 2004. He was previously honored in Weeks 1, 3 and 6.

DEFENSE: CB SHELDON BROWN, PHILADELPHIA EAGLES

Brown played a pivotal role for the Eagles in a defensive struggle with the NFC East rival Dallas Cowboys, helping Philadelphia earn a hard-fought 12-7 victory at Lincoln Financial Field. Brown finished with six tackles, one interception and 1.0 sack in the win, as the Eagles secured home-field advantage throughout the NFC playoffs. With Philadelphia trailing 7-6 late in the third quarter, Brown's interception in the end zone helped keep the club's deficit at one. Brown's sack was his third of the season, setting a franchise record for cornerbacks. The Ft. Lawn, South Carolina native has been a consistent contributor on an Eagles defense that has surrendered 202 points this season, the fewest in the NFL. In his third season from South Carolina, this is Brown's first Player of the Week Award.

SPECIAL TEAMS: KR AARON STECKER, NEW ORLEANS SAINTS

Stecker helped the Saints to their second consecutive win, a 21-17 road victory against the NFC South rival Tampa Bay Buccaneers. The former NFL Europe League star with the 2000 Scottish Claymores set the tone immediately, returning the game's opening kickoff 98 yards for a touchdown. It was Stecker's first career kickoff return touchdown and the longest by a Saint since AARON CRAVER's 100-yarder on November 8, 1998 against Minnesota. Stecker, who spent the first four seasons of his NFL career with the Buccaneers before joining the Saints in the offseason, also contributed on offense, finishing with three receptions for 26 yards. In his fifth season from Western Illinois, this is Stecker's first Player of the Week Award

It is so cool to be the only Aussie that has regularly reported on the NFL for the past 5 years. Yep that's me, I have had NFL media passes at Super Bowl's, Pro Bowl's and other NFL games. Thus I am allowed into the NFL Media section and allowed to post their great reports on here. Much more coming over the coming weeks." Myk Aussie

Thurs, Dec 23 04 "Moose's as always HARDBall and informative NFL report and picks with my comments when needed!" Myk Aussie

NFL Update - Week 15

Well, well, well. Poor Tom Brady has never won in Miami, at least not yet. What a good game. Too bad I won't watch because I hate Football on Monday night, unless it's Hawai'i in a Bowl game or Monday night Arenaball - in the House! "Monday night is a great NFL night I think! what else is there to do after recovering from the weekend? You worry me sometimes. What you watch WWE or something Crazy like that do you?" Myk Aussie

Week Fifteen Game Balls to:


1) Drew Bennett, WR, Tennessee, 13 catches for 160 yards! Un-friggin' real!


2) Billy Volek, in a loss for Jeff FIsher's poor depleted Tenn. Titans, a career high 492 (!) yards and four TDs, 3 to Bennett (above).


3) Kerry Collins, Raidah's QB for a five TD game. Collins still only 2-5-0 as a starter this year though...


4) Kansas City second year RB Larry Johnson, 151 yards, 2 TDs for the Chiefs in their romp over Ashley Lelie's Broncos (not Myk's, who denigrated my pick of the former Hawai'i Univ. star for the '05 Pro Bowl

back in Honolulu. Shame Myk, Shame)! "Rod Smith has had a better year than Ashley I firmly believe!" Myk Aussie


5) Arizona's UN-benched QB, Josh (Tears of) McCown, 4 TDs (two rushing and two passing) in the Cards blowout win over Jamie Martin's(!) Rams, er, ah, Lambs, 31-7.



More Records to record here this week: 'Big Ben' Roethlisberger, now 12-0 as a rookie starting QB for the Steelers. How about then apples? Or should I say steel? Brett Favre extends his Pro Football all-time record streak of consecutive starts to 203, a record never to be broken, like Gretzky's goals in 21 Pro seasons and Hawai'i's Timmy Chang's passing marks in the NCAA's. Jerry Rice, even though Seattle, his new team lost, advances his own most Pro TDs by an Offensive end, with his first Seattle Td catch. ALSO firsts with former Arena Leaguer Antonio Chatman, usually a kick returner for Green Bay catching hi first NFL Td from Mr. Favre and a few weeks ago, ex-Ar.FL'r, Cincy's Kevin Kaesviharn scored his first NFL defencive TD with a fumble recovery for a TD in Cincy's last win.

Speaking of Marvin Lewis' guys - Marv, you waited too long to put Jon Kitna in. And you won't break even this year either. 7-9-0 is the best the Bengals can get to in Marvin's second year. Sorry Kitna and Bengal fans. Yawn...(!) Eli Manning lost again. Now 0-6 replacing the great Kurt Warner (0-5-0) as a starter. Boo-hoo for Peyton also, as he missed tying Dan Marino [NFL] & Doug Flutie's (48 - CFL) TDs in a season. Way to hang in there tough guy A.J. Feeley, QB of the Dolphins. two TDs in the last two minutes to help former Arena Leaguer I.H.Coach, Jim Bates even his record at 2-2 since taking over for lame duck Dave Wannstedt. Who needs meathead Ricky Williams?! Second year TE Antonio Gates of San Diego tied the NFL alltime record of 12 TDs in a season by a TE with current Chicago Rush main owner Mike Ditka and four others. But the all time Pro record is 13 by Tony Gabriel of the Ottawa Rough Riders in their last Grey Cup season of 1976. Who can forget (THE REAL) Catch? Not Saskatchewan fans, of course.



Week sixte

en Picks:


Green Bay to finish off Minnesota's playoff hopes and put Randy Moss and Big Mike Tice jobs in a funk! Packers by 11


Kansas City OVER Oakland in a war!


Tennessee OVER Denver to finish off the Broncos this year...


Chicago OVER Detroit to finish off the Lions brief playoff chances...


San Diego by a bunch OVER Indianapolis. No TDs for Peyton boy this week. "Moose ripping into champ Peyton AGAIN" Myk Aussie


Pittsburgh OVER Baltimore by 1.


New ORLEANS OVER Atlanta. I still don't believe in 'His Vickness' - Not as a QB anyway..."Moose Vick is the most exciting NFL Player I have seen in my 7 years reporting on the NFL! A great player! Randy Moss a equal #2!" Myk Aussie


Cincinnati gets a break this week - Eli (Nothing) Manning...


Buffalo to continue his hot ways, by 9 OVER San Francisco


Dallas OVER Washington. Parcells usually had Gibbs number.


Carolina to get back on track with a win OVER Tampa Bay (sorry to my buddies the Grudens)


Miami OVER Cleveland, who has no Coach or QB


Merry Holidays everybody. More next week!!!!!!!!!!!!!!!!!!!!!!!!!!!!!!!!!!!!!!!" Myk Aussie

Wed, Dec 22 04 "I will be at Super Bowl 39 and producing Live full screen MYKwebTV to the Internet! NFL Play off scenarios direct from NFL Media! Moose's Pro Bowl picks with my comments! Terrell Owens injured and maybe out for the year! " Myk Aussie

For Super Bowl 39 details and exciting News Click here

Direct from NFL Media

2004 NFL PLAYOFF SCENARIOS For Week 16

AFC EAST New England has clinched division title. New England can clinch first-round bye with: NE win, OR NE tie + SD/IND game ends in tie.

New York Jets can clinch playoff berth with: NYJ win or tie, OR BUF loss or tie + BAL loss or tie, OR BUF loss or tie + JAX loss or tie, OR BAL loss or tie + DEN loss or tie + JAX loss or tie, OR BUF loss or tie + DEN loss or tie + BAL clinches strength of victory over JAX in this tiebreaker scenario.

AFC NORTH Pittsburgh has clinched division title. Pittsburgh can clinch homefield advantage throughout playoffs with: PIT win, OR PIT tie + NE loss or tie, OR NE loss + SD/IND game ends in tie. Pittsburgh can clinch first-round bye with: 1) PIT win or tie, OR 2) SD/IND game ends in tie, OR NE loss + IND loss.

AFC SOUTH Indianapolis has clinched division title. Jacksonville can clinch playoff berth with: JAX win + BUF loss + BAL loss + DEN loss + JAX clinches strength of victory tiebreaker over BUF, BAL and DEN.

AFC WEST San Diego has clinched division title.

NFC EAST Philadelphia has clinched division title and homefield advantage throughout the playoffs.

NFC NORTH Green Bay has clinched playoff berth. Green Bay can clinch division title with: GB win. Minnesota can clinch division title with: MIN win. Minnesota can clinch playoff berth with: MIN tie, OR STL loss or tie, OR CAR loss or tie.

NFC SOUTH Atlanta has clinched division title and first-round bye. Carolina can clinch playoff berth with: CAR win + STL loss + NO loss or tie + CHI loss or tie + SEA win + DAL/WASH game ends in tie.

NFC WEST Seattle can clinch division title with: SEA win + STL loss or tie, OR SEA tie + STL loss. Seattle can clinch playoff berth with: SEA win, OR SEA tie + CAR loss or tie + NO loss or tie.

Cincinnati, Cleveland, Miami, Oakland, San Francisco and Tennessee have been eliminated from playoff contention.

NFL mates Moose and I regular report from NFL Pro Bowl. I have MYKwebTV from 4 of the past 5 years while Moose has attended something like 7 or 8 Pro Bowls. Here's Moose's Pro Bowl selections and my comments Click here

A huge loss for the Eagles as Terrell Owens ruins his ankle and maybe his knee? Ligament damage in his ankle it has been confirmed but to me it looked like he bent his knee way back. Maybe the Eagles are covering up his knee injury, maybe not. Either way it's huge loss as he has had a great year since moving from the 49ers and last night the word was he may return but only if the Eagles make the Super Bowl. How good will he be after missing 5-6 weeks ? A very big ????

I picked 11 out of 16 in week 15

It is so cool to be the only Aussie that has regularly reported on the NFL for the past 5 years. Yep that's me, I have had NFL media passes at Super Bowl's, Pro Bowl's and other NFL games. Thus I am allowed into the NFL Media section and allowed to post their great reports on here." Myk Aussie

Pro Football Weekly: NFL and Pro Football Video Picks with amazing coverage from Myk Aussie -The Pro Football Comedy Media Guy

*****Invest In Inet MYKwebTV! Myk's Mates Club Click here *****

For Me & Mooses NFL Footy webWORLD Dec 13-17 04 Click here
For Me & Mooses NFL Footy webWORLD Dec 1-11 04 Click here
For Me & Mooses NFL Footy webWORLD Nov 17-30 04 Click here
For Me & Mooses NFL Footy webWORLD Nov 10-16 04 Click here
For Me & Mooses NFL Footy webWORLD Nov 1-9 04 Click here
For Me & Mooses NFL Footy webWORLD Oct 16-30 04 Click here
For Me & Mooses NFL Footy webWORLD Oct 10-15 04 Click here
For Me & Mooses NFL Footy webWORLD Oct 1-10 04 Click here
For Me & Mooses NFL Footy webWORLD Sept 04 Click here
For Me & Mooses NFL Footy webWORLD August 04 Click here
For Me & Mooses NFL Footy webWORLD July 04 Click here
For Me & Mooses NFL Footy webWORLD April-June 04 Click here
For Me & Mooses NFL Footy webWORLD March 04 Click here
For Me & Mooses NFL Footy webWORLD Jan-Feb 04 Click here
For Me & Mooses NFL Footy webWORLD Dec Click here
For Me & Mooses NFL Footy webWORLD Sept-Nov Click here
For Me & Mooses NFL Footy webWORLD June-Aug Click here
For Me & Mooses NFL Footy webWORLD Mar-May Click here