*****Myk's Mates Club Click here *****
Check out Myk at NFL MYKwebTV NFL Super Bowl NFL Pro Bowl MYKwebTV
***** If you are new to MYKwebWORLD & want to know what I do this is a great article Click here

"Cwoa Tina #1 NFL Pro Bowl 2003 cheerleader!"

Thanks Tina for the fantastic autographed photo. It was great to meet you & you are definitely a star on NFL Pro Bowl MYKwebTV. Click here " Myk Aussie
Sat, June 26 04 "Wow! MYKwebTV Seahawks vs Vikings co-host SSSonja in Hef's Sexy Girls issue!
I couldn't concentrate Thursday afternoon after SSSonja confirmed she is in this months Sexy Girls Edition of Hef's magazine along with other Cwoc's. In the 4 page magnificent spread SSonja shows off her magnificent natural "no silicon titty" body. Here's a great new picture of SSSonja Wow! Great to see SSSonja's helping me out by supporting the Denver Bronco's!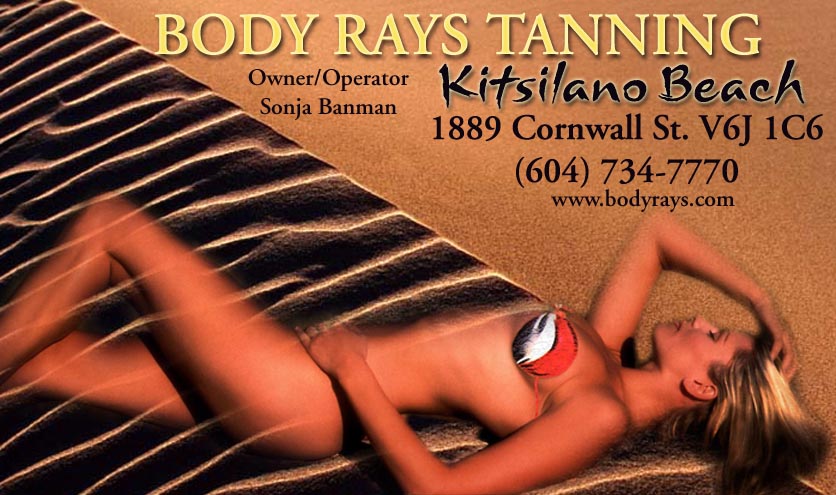 SSSonja was a co host of one of my MYKwebTV/Total-CFLwebTV shows 2 years ago when Moose and I web Sports Cast the Lions vs Bombers game in BC then the Seahawks vs Vikings game.
If you are new and haven't seen the Sensational Vancouver Cwoc a picture of SSSonja can be seen above and on the side of all the MYKwebWORLD pages and a video of her Tanning Salon in Kits Beach Vancouver appears when you click on Play. Thanks SSSonja for making MYKwebWORLD SSSexy! Luv ya SSSonja you Star!" Myk "Wgll" Aussie
Fri, June 18 04 "NFL QB and ABC's The Bachelor single again!
Yep heard it today, Jesse and Jessica are through. Wow that didn't take Jesse long to realize that he is not meant for one Cwoa. Or maybe she caught him being unfaithful with Mrs Palmer and her five daughters! Maybe he wants to wake up next to a Cwoc or Cwoa many times more and not know their names! Maybe Blondie Cwoa Jessica got homesick and ran off back to mummy and daddy in LA! Maybe Tara's dad scared the crap out of him and he has to take sexy Tara out!
All maybe's but I'm confident I know the truth. The truth is obvious to some of us guys, it's the sexy brunette and very cool Trish. Yep Jesse was so keen on Trish all along he's now on the Hunt for the sexy brunette.
Lets just hope Jesse does Canada proud and has a great year as a QB for the New York Giants. There is a rumor he could be starting. For those that don't understand me Aussie lingo and Mrs Palmer and her 5 daughters Click here

Read below for some earlier episode comedy style reports on Jesse and his Cwoa's." Myk Aussie
Sat, June 12 04 "This is fantastic up here in Canada! NFL and CFL stars get kids moving with Practice with the Pro's Youth Clinics!" Myk Aussie

I have attended these events in the past in Vancouver and Calgary. They are fantastic.

From NFL International
NFL & CFL STARS GET KIDS MOVING WITH
"PRACTICE WITH THE PROS" YOUTH CLINICS
NFL and Canadian Football League players teamed up recently in Vancouver, Winnipeg, Hamilton and Ottawa, Canada for "Practice with the Pros" clinics, presented by Reebok and supported by the Active Healthy Kids Foundation. The program, which was initiated in 1997, is part of an ongoing effort to promote the game of football and the benefits of an active lifestyle among young Canadians.
"Practice with the Pros clinics present an accessible, fun day of football and physical activity for young fans," says NFL International Vice President Gordon Smeaton. "The long-term goal of both leagues is to create a new, healthy generation of fans, players and coaches. These clinics help us achieve this goal."
Seattle Seahawks linebacker D.D. Lewis encourages youngsters as they participate in drills at "Practice with the Pros."

Youth between the ages of 8 and 14 signed up for the free, daylong events. The NFL and CFL players worked together to lead basic drills for the boys and girls. The drills focus on core skills such as passing, receiving and proper running techniques, all building blocks for success in the game of football.

Participating players included Jason Clermont (WR, Lions), Lamar McGriggs (LB, Blue Bombers), Khari Jones (QB, Blue Bombers), Marcus Wilkins (LB, Packers), D.D. Lewis (LB, Seahawks) and native Canadians Kerry Carter (RB, Seahawks) and Jesse Palmer (QB, Giants).

"We're so pleased to have Khari Jones in the community here, an all-around good guy," said Rick Schulz, father of two sons participating in the clinic. "Saturday afternoon, players giving up their time like this, that's what we need, to build up that community base. My kids think the world of this."

Sat, June 5 04 "Moose's NFL report! My ABC's Jesse Palmer comedy style reports below!" Myk Aussie

NFL Coach / QBs shuffles...Update

By: Rich Salzer 1) Carolina Coach John (Sly-as-a) Fox re-upped for three more years. A wise(owl) move for the Panthers. (2) The New York Football Giants added one Kurt and subtracted (more dangerous Al-gebra 'math instructions') another Kurt Kittner, who was waived by the Fowl-CONS after last season and last week by Cincinnati. They added two-time Arena Bowl and two-time Super Bowl QB (the only player ever to do that!), Warner. (3) The Broncos, who've moved Myk's guy, Jarious {Barcelona} Jackson to D-back, have waived potential WR/P/RB/QB to the desperate Bal'dy'-more Ravens, who need more training camp QB fodder with #2 Anthony Wright hobbling after Dave Dickeson-type knee surgery and other luke warm bodies Chris Redman and Kyle Boller still not 100 (or even 50?) % Pro signal callers yet. Now Jim Fassels' Offence has four second-stringers! Maybe they can swing a deal with still overloaded QB-heavy Saskatchewan!

(4) Oh yea, ancient Vinny (w/out the Jets) Testeverde, who started playing in the bronze age, and who I DO like is joining Parcells in D-town. Parcells couldn't get Dave Krieg to come out of retirement?! And now we get to my favorite rant, the NFL wants to give L.A. it's fourth try-even though 55% of the City hates 'em! Why does Paul Tagliabue, a real nice guy and big improvement over 'Pistol' Pete (Rosencranz, his real name!) Rozelle, want to force the equation again on that Anti-NFL city?! Let's recite the list one more time for old times sake: In '61, the city kicked out the Chargers. In '95 both AFC Raiders and NFC Rams were jettisoned. Now the other day the news of the Pro Bowl game staying in the perfect Pro Bowl city, Honolulu until at least 2009 was greeted with enthusiasm from all corners (especially here at MykWebT.V. in the southern Province of Virginia). Now the official edict has come down that, damn it, the NFL has to be back in the city of Lost Angeles by 2008 or the earth will stop rotating on it's 22.5 degree axis. Bull(bleep)! That's the stuff that comes out of horse racing nag Smarty Jones' rear end!

The city of L.A. BASICALLY HATES the NFL product; Let us count the ways: (1) The Rock, he of the former Duane Johnson of the Calgary Stampeders practice squad the year they lost to my beloved Grey Cup Champ Baltimore Stallions, the best team in CFL history!, told the 30,000+ X-FL audience to tell the NFL'r's to stick their briefcases up the keysters in week two game of the XFL's season to loud applause, (2) The L.A. XFL team lead that League in attendence because THEY WEREN'T THE NFL! And to top it off, they won the XFL Championship. (3) L.A. has always been an NBA city, not NFL.

They are the only city with three Pro basetball teams; The Hollywood fLakers, my beloved and beleagured Clippers and the WNBA Sparks, Lisa Leslie's Atkins friendly 'baby spinach' salads and all. Tagliabue is seriously regressing if the Corporate thinking in New York is to force the stale, boring, Al Michaels-infested NFL product back into Tinsel-Cesspool-town. A damn dumb move, if they do it. Well, who will it be? The moribund L.A. Cadavers, er, ah Cardinals or the L.A. Bungels, er, ah Bengals? The fans in basketball town will love that! And which Conference will they play in. They would be smarter to leave L.A to the Avengers of the Arena League, who the fans like better than the Lakers, Clippers or Sparks. Or maybe the LFL! Come on Tags & Co., give it a rest already!

Fri, May 21 04 "NFL Quarterback Jesse Palmer can finally stop seeing Mrs Palmer and her 5 daughters as he picks Cwoa Jessica in ABC's The Bachelor! " Myk Aussie

A Big Jesse Palmer ABC's the Bachelor and NFL Giants QB report coming. For those that don't understand me Aussie lingo and Mrs Palmer and her 5 daughters Click here Read below for some earlier episode comedy style reports on Jesse and his Cwoa's." Myk Aussie

Thurs, May 6 04 "Former Bronco Ray Jacobs in BIG trouble!" Myk Aussie

Ray Jacobs the current CFL BC Lions defender former Stampeder, Rider and NFL Bronco was busted yesterday with 3 hookers outside a crack house in Surrey, BC. Innocent until proven guilty though. Go Lions Rrrrrrrrrrrrooooooooooooaaaaaaaaaaaaarrrrrrrrrrrrrrrrr!!!!!!!!! Montrealer's Pity about 2000 Grey Cup!!!!!!

If you don't know this "Crack is Cocaine" or rich idiots called it "Rock". It is "The Evil Drug" that has ruined many! Stay away from it!!!!!! CFL is all go on MYKwebWORLD but more importantly on Total-CFLwebWORLD.

For the full story check out the massive CFL webWORLD Click here " Myk Aussie

Wed, April 27 04 "Moose's NFL Draft Analysis!" Myk Aussie

NFL Draft Analysis: By: Moose Salzer

Rating team by team all 32 NFL clubs (A TO F)

1) Arizona - B 2) Atlanta - C 3) Baltimore - B 4) Buffalo - A 5) Carolina - C+
6) Chicago - B 7) Cincinnati - B 8) Cleveland - A 9) Dallas - D 10) Denver - A+
11) Detroit - B 12) Green Bay - c++ 13) Houston - A- 14) Indianapolis - D
15) Jacksonville - A 16) Kansas City - B 17) Miami - B- 18) Minnesota - B
19) New England - B 20) New Orlean - B+ 21) N.Y. Giants - C- 22) San Diego - D
23) Tennessee - A++ 24) N.Y. Jets - B+ 25) Pittsburgh - B+ 26) Saint Louis - F++
27) Oakland - A 28) Philadelphia - A 29) San Francisco - C 30) Seattle - B
31) Tampa Bay - B 32) Washington - C++

Sat, April 24 04 "Arizona Cardinal Pat Tillman killed in action! What will happen to stud Jesse Palmer as Eli Manning gets selected by the Chargers #1 but is now a Giant! Moose's All-time Pro Football Championship winning QBs - All Nth American Leagues!" Myk Aussie

A

special mention must go out to Pat Tillman the former Arizona Cardinal killed in action this week serving for the US forces in Afghanistan. Amazing story how a NFL player left his career making millions of dollars to serve his country after the Sept 11 disaster.

Oh no what will now happen to Canadian stud Jesse Palmer as Eli Manning brother of Champ Peyton Manning gets drafted #1 this morning by the San Diego Chargers but then gets traded to the New York Giants. It is believed the Giants will keep Kerry Collins and thus Jesse could be the #3 QB. Oh well at least Jesse will have lots of babes to take out after he dumps the Cwoa that he is meant to marry in ABC's The Bachelor.

It was another funny night watching Jesse entertain the Cwoa's and the 1 not Cool Woman Of America, Trish the Dish. What a great tart she is, stunning looking but this week admitting to having sex three days before going on this high rating TV show. The other girls can't stand her, she admits to having sex with at least 35 guys including a married man and she also admitted to being naked with 2 other Women. Wow! Trish the Dish survived and received a rose even after Jesse's friend told him how much of a gold digging tart she is. Personally I think she is Hot Hot hot but shouldn't be on the show.

The nightlights of the night were 1) Seeing Jesse be a great Canadian by kissing and getting romantic with many of the Babes, way to go Jesse. 2) Jesse saying he was cold because he was Canadian and it's cold up in Canada when really babe Jesse was freaking him out and coming on to strong with him in the apparently "cold tub" 3) My favorite highlight was seeing Jesse peeping through the window as Tara was trying on all the magnificent dresses. Way to go Jesse having a peak and getting rid of a load outside before going on a date with the beautiful Tara.

Five Cwoa's left and Trish. What a funny World we live in but the American and Canadians seem to love this show. I'm watching it simply because Jesse is a NFL footballer from Canada and I get a real laugh out of the way these Cwoa's seek fame and fortune in a someone screwed up TV World lots of people live in. Read below for my even more detailed previous week reports from ABC's The Bachelor" Myk "Wgll" Aussie

For Mooses amazing list of the All time winning QB's from the Nth American football leagues

Click here

A detailed NFL draft report coming this week from Moose." Myk Aussie

Fri, April 16 04 "Canadian fella & New York Giants Back up QB Jesse Palmer is down to ten Cwoa's but he's so horny he has to go visit Mrs Palmer & her 5 daughters again! Message from Warren "QBKilla" Sapp!" Myk Aussie

Week 2 of ABC's Bachelor was again a great laugh as Jesse Palmer the New York Giants Backup Quarterback got all ten Cwoa's names correct this week & gave out ten Red Roses to end the show. I'm not big into Reality shows but this is must watching as the Canadian fella does Canada proud.

Highlight of the show was when Jesse says to the Cwoa ladies at dinner that he was sick of waking up in the morning & not knowing the babes name that was next to him. Way to go Jesse be honest with them! Of course you are going to play around when you're younger at US College & then at the Giants. Sometimes it's better to bang a babe every now & then & then focus on footy during the week instead of getting involved with a Crazy Non Cwoa or Cwoc that will effect your game. A couple of the babes bailed him up on that though & wanted to make sure his tarting/banging around days were behind him. Well I'm not so sure on that as one of the Roses went to the gorgeous Julie 23 from Sacramento, a professional cheerleader who came on heavy with Jesse in the pool. See it seems this whole show could be a waste for Jesse as he might simply end up with a cheerleader anyway! Julie even wants to set Jesse's mates up with her cheerleader mates! I reckon Jesse should go for that offer but ABC executives will be pissed.

Jesse was loving it though as he even got to throw some passes in a NFL style game of footy with the babes. A long pass was caught by one of my early favorites the Beautiful Big Boobed & lovely Susie a 26 year old. Maybe Jesse should marry lovely Susie then he can Bang passes at her all week then get her to pick up all the balls & fetch them back to him, bit like a dog does!

What about the Bitchiness though towards Jesse's current favorite the stunning Brunette Trish a 28 year old model from Fort Lauderdale, Florida. She's definite Hot Hot Hot & confident but the other Cwoa's seem to be really jealous of her. Trouble is she's a bad girl as she admits to banging a married guy. You're done Trish with owning up to that you Crazy Not Cwoa Gold digger but hey if you're ever up here in Western Canada I'm not married so how about it. Trish the Hottie who stripped into her G-String/Thong in front of the girls at the pool. Wow! She told Jesse she can't speak French but she can do good things in French, French tongue lashing kissing I presume she meant.

The ten to make it through to join Jesse & Mrs Palmer & his 5 daughters are Trish in her Thong of course, Jessica B a 21 year old Blondie Babe & Law Student from Huntington Beach, Wow! Julie the cheerleader as mentioned, Mandy J a gorgeous 26 year old Interior Designer from Austin, Texas, Susie the 23 year old as mentioned above the Wide Receiver with great titties, Tara the 23 year old long Blonde haired Bombshell from Norman OK, Jesse the 25 year old Attorney from Austin Texas, Wouldn't that be nice Jesse marries Jesse! at least he won't forget her name in the morning! Karen the Brunette who shitta her da pants last week by nearly missing out, Kate the beautiful Brunette & ring in & my Dark Horse, & Jenny S Jesse's Canadian Spy friend. Can I count is that ten who cares I'm close enough & all excited now thinking of these hotties but I won't be visiting Mrs Palmer & her 5 daughters.

I did hear that seeing Jesse can't Bang any of these ladies "Yet" he is so horny he takes a visit each night to see Mrs Palmer & her 5 daughters for some much needed relief. More next week as Jesse will dump four more.

Myk's Aussie Lingo: CWOA's, Cool Women Of America, CWOC's Cool Women Of Canada, Mrs Palmer & her 5 Daughters read below, a good Aussie saying.

From Warren Sapp, if you are a Raider Fan get on his email list

"First and foremost just wanted to say thanks for all the love that has been pouring in. The West coast love has been crazy! I'm actually finishing up playing in the Mike Alstott Celebrity Outdoor Weekend Golf and Fishing Tournament and seeing some of the fellas, but will be out in Oakland here real soon. Looking forward to being in the Silver and Black... Holla again soon.. Gone." 99

Why have a website if you don't have webTV? Myk's PC TV streaming video Design Services Click here

Tues, April 13 04 "Sorry US & CDN mates re NFL news as Mrs Palmer & her 5 daughters are in trouble!" Myk Aussie

I don't think you guys understand what I am saying here. I tested this saying with a few Canucks on weekend.

Mrs Palmer & her 5 daughters ? Aussie saying, You know feeding the chooks, choking the chicken, pulling your pud, wanking. Have a read below you might enjoy my humor." Myk Aussie

Why have a website if you don't have webTV? Myk's PC TV streaming video Design Services Click here

Thurs, April 8 04 "Happy Easter everyone! NFL news as Mrs Palmer & her 5 daughters are in trouble!" Myk Aussie

Mrs Palmer & her 5 daughters! Seems not only was Canuck & Giants Backup QB Jesse Palmer sick of visiting Mrs Palmer & her 5 daughters every day that he decided to be Bachelor.

Well last night Jesse got 25 of someone's daughters to choose from.

He had to get rid of 10 on the 1st night but Blew it in a different way to what he was used to with the 5 daughters.

Yep Jesse had 1 Red Rose left but mixed up Cwoa Karen with Cwoa Kate. A Smart Canuck Jesse is though as he got to keep 16 of someones daughters instead of 15.

Seems Jesse accepted the offer to go on the show as he was just sick & tired of visiting Mrs Palmer & her 5 daughters most days!!!!" Myk Aussie

Why have a website if you don't have webTV? Myk's PC TV streaming video Design Services Click here

Mon, April 5 04" "Another Aussie in the NFL. NFL Transactions for the last month" Moose

"Green Bay Packers sign Aussie Footy Player as P giving the NFL 3 now..." Aussie Rules Footy Player, P Nathan Chapman to a one year contract. The Packers also signed: S Mark Roman (Bengals) and P Travis Hale, undrafted out of Rice University.

Arizona (NFC) - Signed WR Karl Williams (Buccaneers), LB Rod Thomas (Bengals)

Atlanta (NFC) - Signed former University of Hawai'i RB James Fenderson (Saints), TE Hunter Goodwin (Vikings), QB Ty Detmer (why is anybody's guess, call him mister 7 interceptions in a game...) {Detroit Lions}. The FalCONS also released Bum Phillips grandson, Wes, a thrid string NFL E QB who has been second string with San Diego in Af2 the last two seasons.

Buffalo (AFC) - Released QB Alex Van Pelt and signed DT Oliver Gibson (Bengals).

Carolina (NFC) - Signed CB Art Hawkins (Bengals).

Chicago (NFC) - Signed OL Mike Keithley (Chargers), QB Zak Kostak {Packers practice squad, '03}

Why have a website if you don't have webTV? Myk's PC TV streaming video Design Services Click here

Fri, April 2 04' "Moose's NFL top picks for upcoming draft!" Myk Aussie

Moose rates the top three players, position-by-position coming out of NCAA ranks '04:

QBs:
1) Ben Roesthlisberger, Miami of Ohio U.
2) J.P. Losman, Tulane (outgunned my man Shawn Withy-Allen
in the 12/25/02 Hawai'i Bowl)
3) Matt Shaub, Virginia (no John Groh, Jr, here!)

RBs:
1) Greg Jones, Florida State
2) Mewelde Moore, Tulane (see above: gave my Warriors fits in their 1 TD win
over THE Hawai'i University on 12/25/02)
3) Adimchinobe Echemandu {No I'm not kidding - that's the kid's name} California

FBs:
1) Lousaka Polite, Pittsburgh
2) Doug Easlick, Virginia Tech (heeeyyy - he's a homer, and I gotta pick some of
my Virginia boys, eh?}
3) Zach Abron, Missouri /
(honorable mention) John West, THE Hawai'i University

TEs/H-Bs:
1) Ben Troupe, Florida
2) Ryan Krause, Nebraska-Omaha (he's the son of the NFL's alltime leading Interceptor, Paul)
3) Chris Cooley, Utah State (who said 'Utes' can't make the 'ole Moose' list?)

WR/SBs:
1) Larry Fitzgerald, Pittsburgh (when I saw this kid lite-up V-Tech last yr. - that sealed it)
2) Michael Clayton, Louisiana State University
3) Jeremiah Cockheran, THE Hawai'i University

Centres:
1) Alex Stepanovich, Ohio State
2) Jake Scott, Idaho (THE Jake Scott's son?)
3) Brent Swaggert, Montana State (you to can be saved...Oh not THAT Swaggert.)

OGs:
1) Vernon Carey, Miami of Florida
2) Rodney Reed, Louisiana State University
3) Kurt Sigler, Eastern Washington

OTs:
1) Jacob Rogers, USC
2) Brad Lekkerkerer, U. Cal-Davis (just don't ask me how to pronouce his Vorname!)
3) Erik Faasen, Toledo (I got weighed there many times!)

DEs:
1) Travis LaBoy, THE Hawai'i University
2) Kenechi, Udeze, USC
3) Reggie Torbor, Auburn

DTs:
1) Tommie Harris, Oklahoma
2) Matthias Askew, Michigan State
3) Ike Sopoaga, THE Hawai'i University

LBs:
1) Keani Alapa, THE Hawai'i University
2) Jonathan Vilma, Miami of Florida
3) D.J. Williams, Miami of Florida

CBs:
1) Dunta Robinson, South Carolina
2) DeAngelo Hall, Virginia Tech
3) Kelvin Millhouse, THE Hawai'i University

Safties:
1) Sean Taylor, Miami of Florida
2) Bob Sanders, Iowa
3) Guss Scott, Florida

Ks / Ps :
1) Nate Kaeding, Iowa - K
2) B.J. Sanders, the Ohio St. U. (broke all of Ospuntboy's punting marks at his Almer Mater)
3) Andy Lee, Pittsburgh

Draft Pick Order - all 32 teams - Round One

1) San Diego
2) Oakland
3) Arizona
4) N.Y. Giants
5) Washington
6) Detroit
7) Cleveland
8) Atlanta
9) Jacksonville
10) Houston
11) Pittsburgh
12) N.Y. Jets
13) Buffalo
14) Chicago
15) Tampa Bay
16) San Francisco
17) Cincinnati
18) New Orlean
19) Minnesota
20) Miami
21) New England
22) Dallas
23) Seattle
24) Denver
25) Green Bay
26) Saint Louis
27) Tennessee
28) Philadelphia
29) Indianapolis
30) Kansas City
31) Carolina
32) New England

Pro Football Weekly: NFL and Pro Football Video Picks with amazing coverage from Myk Aussie -The Pro Football Comedy Media Guy

*****Invest In Inet MYKwebTV! Myk's Mates Club Click here *****

For Me & Mooses NFL Footy webWORLD March 04 Click here

For Me & Mooses NFL Footy webWORLD Jan-Feb 04 Click here

For Me & Mooses NFL Footy webWORLD Dec Click here

For Me & Mooses NFL Footy webWORLD Sept-Nov Click here

For Me & Mooses NFL Footy webWORLD June-Aug Click here

For Me & Mooses NFL Footy webWORLD Mar-May Click here