Thurs Aug 25th 05 "Moose's NFL Chicago Bears 05 preview!" Myk

For Moose's Chicago Bears 05 report Click here " Myk

Updated Wed, Aug 24th 05 "Moose's NFL previews contd, Dolphins, Giants, 49ers! Scott's fantastic NFL Washington Redskins 05 preview!" Myk Aussie

For Scott's extensive Washington Redskins 05 report Click here

Ricky Williams is back after a holiday in Australia living in his tent and reading along with exercise classes in California. I wish Ricky all the best this year, he has a lot to make up to his fans in Miami. You can see me filming Ricky Williams as he receives the best player of the 2003 Pro Bowl 203 MYKwebTV. What a great day that was as Moose and I were on the sidelines for MYKwebTV. For Mooses Miami Dolphins 05 preview Click here


For Moose's San Fran 494ers 05 preview Click here

For Moose's New York Giants 05 preview Click here" Myk Aussie

Tues Aug 16, 05 "Moose's Oakland Raiders, Tampa Bay Buc's and Saint Louis
Rams NFL 05 previews!" Myk

Wow! The Raiders had a huge signing in the offseason as the best WR in the NFL Randy Moss left

the Vikings for the Raiders. This may seem weird to many NFL fans but Iím a Broncoís #1 have always liked the Raiders. With Randy Moss there from the Vikings who have been my equal 2nd favorite team I will definitely be rooting for the Raiders in most games this season. Now Iím back

in Vancouver I also hope to make a trip or two to San Fran to report on the Raiders along with visiting a company that backs the Java based Clipstream Video that you see throughout MYKwebWORLD and Total-CFL.com. I have met Warren Sapp at Pro Bowl along with backstage at the Jimmy Kimmel show along with also meeting John Parella when he was a Charger and many

of the guys at Super Bowl 37 Media Day A extra special good luck to the Raiders now that Randy

is there.

Have you watched the NFL Pro Bowl 03 MYKwebTV show in the small screen to the left above. I

ask the Raiderette cheerleader if she kidnapped Barrett Robbins the week earlier at the Super

Bowl. She couldn't believe I asked her that then she realized I was only joking. Funny stuff. For Moose's Raiders 05 preview Click here

Moose and I were lucky enough to be at Super Bowl 37 for the whole week in San Diego, the

year the Buc's won. For Moose's Tampa Bay Buc's 05 preview Click here

For Moose's Saint Louis Rams 05 preview Click here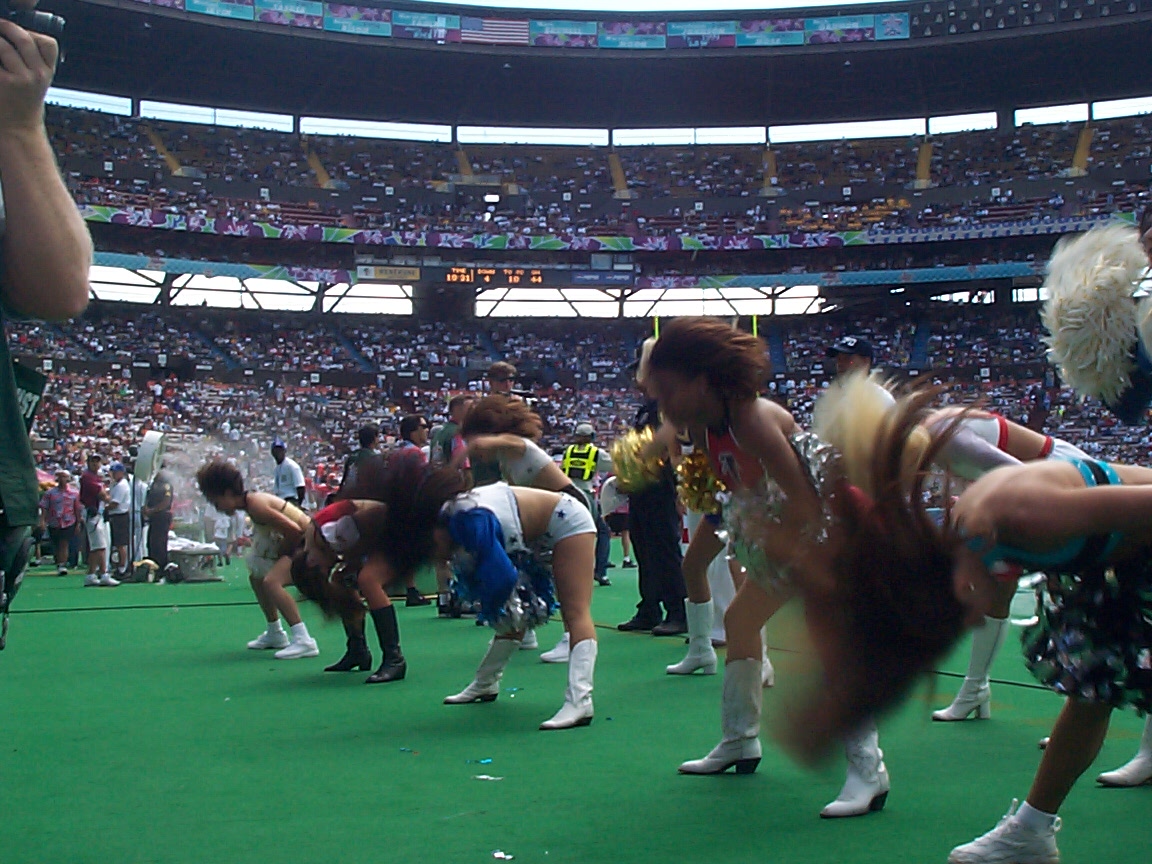 I bet there is a Raiderette, Buc or Rams Cwoa cheerleader in amongst
these beautiful cheerleaders from Pro Bowl. Are you new to MYKwebWORLD. A Cwoa is
Click here " Myk Aussie
Sunday Aug 14, 05 "Moose's Denver Bronco's, Philadelphia Eagles and Atlanta Falcons NFL 05 preview! SSSonja a Bronco. Wow!" Myk Aussie

I will be reading Moose's Broncos report with much interest. As many of you know I used to live
in Winter Park Colorado skiing several years ago and thus the Bronco's have always and will
always be my #1 NFL team. Good luck to the Broncos and all their great fans in 05. I hope to
be in Denver and other Bronco's games for more Bronco's MYKwebTV this season. For Moose's Denver Broncos 05 report Click here
A extra special good luck to the Eagles this year as I am now a Burnaby Eagle in the Western
CDN Aussie Rules Footy League. For Moose's Philadelphia Eagles 05 report Click here

I think Michael Vick is the most exciting player to watch in the NFL! Good luck to the Falcons in 05. For Moose's Atlanta Falcons 05 report Click here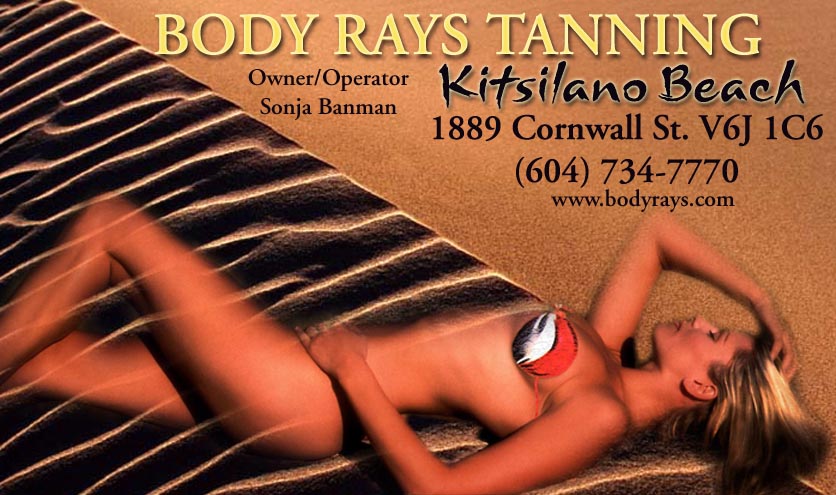 "Here's a great picture of Cwoc SSSonja Wow! Great to see SSSonja's helping me out by supporting the Denver Bronco's! For more Mates Club Cwoc's Click here " Myk


Thurs, Aug 11th 05 "Moose's NFL Washington Redskins and Indianapolis Colts 05 previews! More below" Myk Aussie

For Moose's Washington Redskins 05 report Click here


For Moose's Indianapolis Colts 05 report Click here " Myk Aussie

"Myk Aussie is the best NFL Cheerleaders interviewer Click here" Joe

"Do you want me to show you a demo/presentation/Live TV show with me as Myk Aussie? I have it all set up with a magnificent view of the Vancouver Harbor in the background! Clipstream Live Video to the web! Do you need to broadcast a sporting event, work conference etc, I have it Click here Call me to discuss 1 604 609-7736 ext 240" Myk

Tues, Aug 9th 05" Moose's NFL report! NFL 05 team previews!" Myk

From Moose "Some of the NFL Top 10 QBs in 2005 will be Tom Brady, New England

, Brett Favre, Green Bay

, Jake Delhomme [NFLE], Carolina

, Kurt Warner [Ar.FL/NFLE], Arizona

, Michael Vick Atlanta, Ben Rothlisberger, Pittsburgh

, Trent Green [CFL], Kansas City

, Daunte Culpepper, Minnesota

, Steve McNair, Tennessee

, Matt Hasselbeck, Seattle

, Drew Brees, San Diego

**Retirement Note: Yesterday, Oaklandís fine Rich Gannon, a 17 year vet hung it up at age 39. Gannon, a second round draft pick of the New England Patriots In 1987, out of Delaware University (the Mighty MudHens), was drafted by the Pats, actually to play RB [Moves, 4.4 Speed in the forty], but was traded to Minnesota two weeks

after training camp started. The Vikes used him at DB for several weeks then switched him back to QB. (The Patriots had Steve Grogan, Tony Eason, Doug Flutie and Dan Henning,Jr. as QBs, in í87). Gannon played with the Vikings through the

í92 season, benched that year in favor of former CFL great Sean Salisbury. Gannon was traded to Washington in Aug. of í93, and it took six games for him to beat out the first Canadian Super Bowl Winning (& M.V.P) QB, Calgaryís Mark Rypien.

Gannon cracked his right heel bone in the seventh game that

year, a win over Miami and hobbled through the í93 season until injuring his left shoulder severely in the 14th game that year. He rehabbed all í94, an unwanted free agent QB, who Signed a four-year deal with Kansas City in Feb. í95. Gannon completed the deal and moved to Jon Grudenís Oakland Raiders, improving each year until Gruden left to Coach the Buccaneers and they defeated the Raiders. Gannon passed for 30,000 yards and retired two days ago to take a job with CBS

as an NFL analyst. Thanks for the memories, Rich, you were one of the best athletes to ever play the position. Good Luck with the rest of your life and now the Raiders donít have a starting QB!

Condolences to Jim Kelly, former four time Super Bowl Bills and great USFL QB, on the loss of your eight-year-old son, Hunter, born with Krabbe Disease. Hunter gave it a gallant fight not expected to live the last seven years. God bless him and

your family in these times." Moose

"More of Moose's NFL 05 previews coming this week. Keep reading below!" Myk

Sat Aug 6th 05 Updated "I'm heading to Seahawk land today! Moose's NFL Minnesota Vikings, Seattle Seahawks, Green Bay Packers and Arizona Cardinals 05 previews! Lots more coming this week! " Myk

Hopefully I will catch the Seahawks practice this Sunday as I head to Seattle for the Aussie Rules Footy tournament. Click here

Ever since my wild trip to Minnesota for the NFL Monday night Vikings vs Packers game the

Vikings have been one of my favorite NFL teams. We will miss Randy Moss there is no doubt

about that. Lets hope Aussie punter Darren Bennett again has a good year with the Vikings.

Now that I am back in Vancouver I hope to visit Seattle several times this 05 season to report

on the Seahawks. I'm heading there this weekend for the Aussie Rules Footy competition so I'll

try and check out the Seahawks training camp. The Seahawks are in some ways BC Canada's

team and even more this season as Vancouver native Jerome Pathon joins the Seahawks.

Jerome recently had a kids footy camp here in Burnaby. Good luck to the Seahawks this year.

The Green Bay Packers, Green and Gold Australia's colors and Woodville Warriors colors are one of my favorite NFL teams. I look forward to again watching Brett Favre at QB leading the Packers to yet another play off berth. Let's hope Javon Walker gets his butt into training camp and has a big year for the Packers at WR catching Brett's long and most times great passes.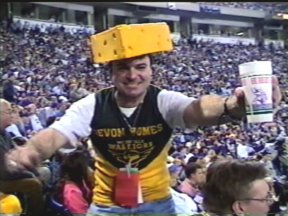 I had a great time at the Vikings vs Packers NFL Monday night game in Minnesota a while back wearing my #38 Green and Gold Woodville Warriors SANFL Aussie footy jersey. You can see me wearing this great jersey in some of my MYKwebTV shows. Good luck to the Packers in 05. Click here
Wow! Moose is tipping the Cardinals to "Finally" have a Big year! I was just listening to coach
Dennis Green on The Team 990 Montreal AM and Internet radio, Dennis the former Vikings coach appears to be a excellent coach. Lets hope the sports fans of this great city supports the Cardinals better in 05 and fills the stadium. I have had several great trips to Arizona to web sports cast the USA/CDN Aussie Rules Footy competition. The Cwoa's in Scottsdale are amazing so I hope the sports guys take their beautiful Cwoa girlfriends and or potential girlfriends to watch the much improved Cardinals in 05. Good luck to the Cardinals. Click here" Myk Aussie
"Myk Aussie is the best NFL Cheerleaders interviewer Click here" Joe
"Do you want me to show you a demo/presentation/Live TV show with me as Myk Aussie? I have it all set up with a magnificent view of the Vancouver Harbor in the background! Clipstream Live Video to the web! Do you need to broadcast a sporting event, work conference etc, I have it Click here Call me to discuss 1 604 609-7736 ext 240" Myk
"If you are here somehow Free I hope you decide to join us regularly in Mates Club Click here" Myk


General Viewing NFL webWORLD past columns are below. The 05 season columns are now updated especially for NFL Mates Club. Previous to 05 NFL season will stay as General Viewing columns thus by clicking on below you will go out to General Viewing MYKwebWORLD.

For Me & Mooses NFL Footy webWORLD Mar - July05 Click here
For Me & Mooses NFL Footy webWORLD Jan 20-Mar 05 Click here
For Me & Mooses NFL Footy webWORLD Jan 7-20 05 Click here
For Me & Mooses NFL Footy webWORLD Dec 18-24 04 Click here
For Me & Mooses NFL Footy webWORLD Dec 18-24 04 Click here
For Me & Mooses NFL Footy webWORLD Dec 13-17 04 Click here
For Me & Mooses NFL Footy webWORLD Dec 1-11 04 Click here
For Me & Mooses NFL Footy webWORLD Nov 17-30 04 Click here
For Me & Mooses NFL Footy webWORLD Nov 10-16 04 Click here
For Me & Mooses NFL Footy webWORLD Nov 1-9 04 Click here
For Me & Mooses NFL Footy webWORLD Oct 16-30 04 Click here
For Me & Mooses NFL Footy webWORLD Oct 10-15 04 Click here
For Me & Mooses NFL Footy webWORLD Oct 1-10 04 Click here
For Me & Mooses NFL Footy webWORLD Sept 04 Click here
For Me & Mooses NFL Footy webWORLD August 04 Click here
For Me & Mooses NFL Footy webWORLD July 04 Click here
For Me & Mooses NFL Footy webWORLD April-June 04 Click here
For Me & Mooses NFL Footy webWORLD March 04 Click here
For Me & Mooses NFL Footy webWORLD Jan-Feb 04 Click here
For Me & Mooses NFL Footy webWORLD Dec Click here
For Me & Mooses NFL Footy webWORLD Sept-Nov Click here
For Me & Mooses NFL Footy webWORLD June-Aug Click here
For Me & Mooses NFL Footy webWORLD Mar-May Click here