"I'm here 1 on 1 with AFL Legend Kevin Sheedy. This interview was at the 07 US Natl's of Aussie Rules Footy. For the TV show Click here" Myk




Dec 24,18 Larger screen

"Subscribe to my sports email Click here " Myk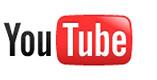 2016 160+ MYKwebTV shows on

YouTube Click here

Facebook: Myk Aussie

Twitter: Myk Aussie





"Talking NHL on TSN's Off The Record." Myk



"Myk, Cwoc Pammy and the real Pamela. MYKwebTV
at Grey Cup 05
Click here " Scotty Hoges



"Hi Guys and Cool Women! My Aussie Rules Footy webWORLD includes, AFL Australian Football League, US Aussie footy, CDN Aussie footy,
BL&GFA footy and SANFL footy. Aussie Rules footy webWORLD will continue to be a very popular especially with the many Canuck and
USA mates that have discovered this great game!
You can hear me often talking AFL and Intl AFL Fridays on Gabriel Morency's Sports Rage now on the SBR Ch. In 2016 and 2017 AFL season I was on Gabriel Morency's Morency Unfiltered or Game Time Decisions TV shows on The Fantasy Sports Network cable TV station. For these shows Click here If you are new to MYKwebWORLD and you want to know about what I do this is great article Click here Twitter is hot right now, @MykAussie

Aussie Rules Footy MYKwebTV pages! The massive Aussie Rules Footy MYKwebTV menu is above and best viewed in Internet Explorer! "Myk's TV" then "Football" then "AFL"! Enjoy!" Myk Aussie

Sat Feb 23, 2019 "