For some Mates Club TV shows Click here Lots more on here the new Menu Click here
Mon, Feb 19 07 "AFL Crows and Roo's Aussie Babes! The new Menu is up on MYKwebWORLD MYKwebTV and column sections! AFL MYKwebTV is now as Big as NFL and CFL MYKwebTV! A Love Story in 3 Pictures! ¡°And¡± I am confused! Hooters Wow! Marissa Miller!" Myk Aussie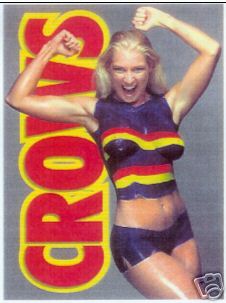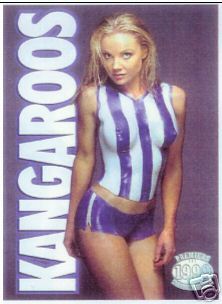 Wow! These paintings of Aussie Babes in AFL team outfits were sent to me recently. My #1 AFL team the Adelaide Crows and the North Melbourne Kangaroo's a favorite team of mine as well especially now that I have been a Calgary Kangaroo lately here in Canada. Apparently these pictures are being sold by someone on eBay.

The amazing new Drop Down and Fly out menu on the home page of MYKwebWORLD is now on all pages of general viewing MYKwebWORLD!
Spud the 06 Calgary Kangaroo who is currently helping in forming the Ottawa Swans did a amazing programming job on this menu. I am happy to say that after again web sports casting AFL Footy in CDN and the USA that my Aussie Rules Footy TV section is now as Big as the Massive amounts of NFL and CFL TV that I have from the past six years. I'm sure you can find it, click on "Myk's TV" then "Football" then "AFL" and wow it fly's out again to lots of Aussie Rules Footy TV Click here I'll be leaving the current menu structure as it is in Mates Club, the top left hand corner of each section gets you back to the Mates Club Menu.
This is funny! From Youngy Miller "A Love Story in 3 Pictures!"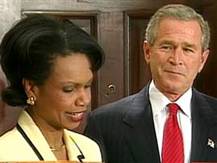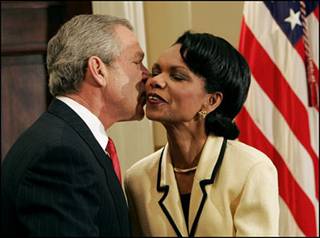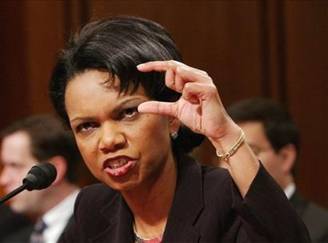 ¡°And¡± I am confused! This is from my upcoming March column in the Calgary North Haven and area news.

Something that I have noticed in the past months in the major newspaper sports columns and in fact by many of the CDN and USA journalists in all columns is that they often start sentences with ¡°And¡±. In my English classes at school in Australia starting a sentence with ¡°and¡± was one of the biggest no, no¡¯s ever in writing. It was simply never done. I¡¯ve been so amazed at this which I believe is simply a trend by the professional journalist¡¯s that I had to ask Breanne my friend who attends Junior High here in NW Calgary. Breanne agreed with me that she is taught in English classes not to start a sentence with ¡°And¡±. Then I realized this and this is why I am confused. Many sentences in the New Testament start with ¡°And¡±. I better now ask a University teacher who teaches Journalism.
Oh my! I'm missing the Aussie beaches Big time but wow!
This is from Cwoc Buffy. "Myk at least she has nice sunglasses"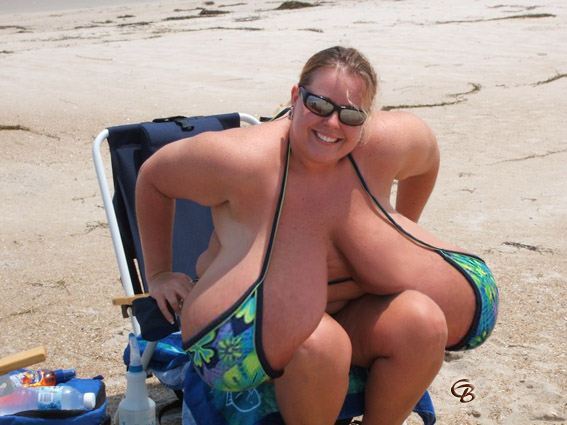 As always Mates Club ends with a babe. This is from Roo's Gareth. "You'd think a supermodel like Marissa Miller could buy the iPod mini or shuffle instead of the bigger, original iPod. Maybe she like the bigger ones?"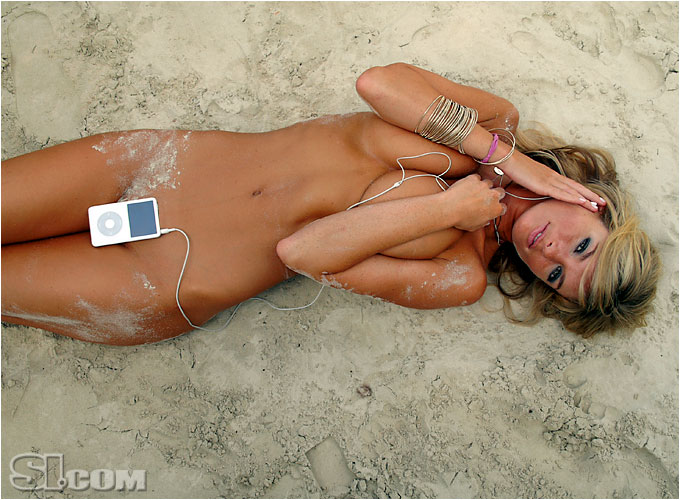 I hope that you like the new Drop Down and Flyout menu on general viewing MYKwebWORLD. Click here " Myk Aussie


Updated Fri, Jan 27 07 "Australia Day last night was awesome in Calgary at the Calgary Kangaroo's massive party! Many Aussie Birds love AFL! A Cricket funny from Youngy! Dolly Partons Swim Team, where's Pammy? It's time to hang up the thong! Aussie Beach Bird! " Myk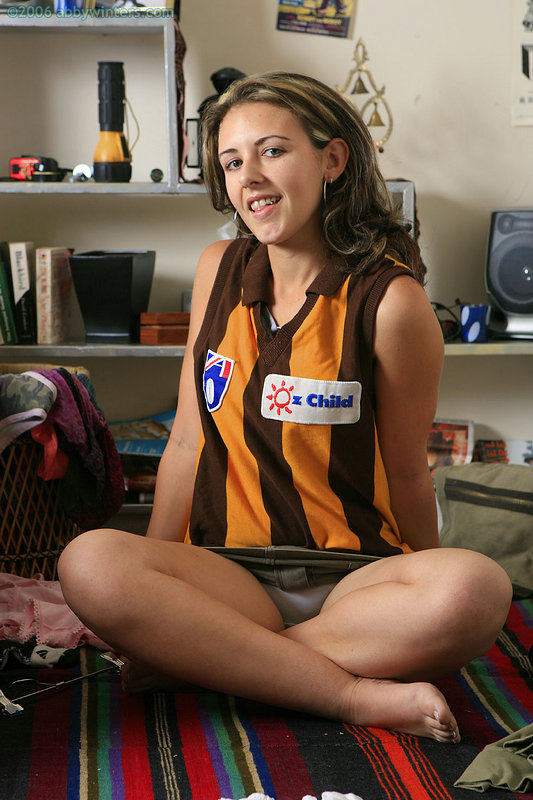 A Aussie Babe AFL Hawthorn fan picture that was sent to me recently. There were some Hot Aussie birds there last night saying they were keen to come and watch us play Aussie Rules Footy this season in Calgary.
Last night was the best Australia Day/night Party I have ever been to! We, the Calgary Kangaroos Aussie Footy team packed the place out at Dickens Pub in downtown Calgary. There were many fine Cwoc's that came to celebrate our National Holiday.

From Youngy "Billy was at school this morning and the teacher asked all the children what their fathers did for a living. All the typical answers came out,
Fireman, policeman, salesman, chippy, captain of industry etc, but Billy was being uncharacteristically quiet and so the teacher asked him about his father.

"My father is an exotic dancer in a gay club and takes off all his clothes
In front of other men. Sometimes if the offer is really good, he'll go out
With a man, rent a cheap hotel room and let them sleep with him."

The teacher quickly set the other children some work and took little Billy
Aside to ask him if that was really true.

"No" said Billy, "He plays cricket for England but I was just too
Embarrassed to say."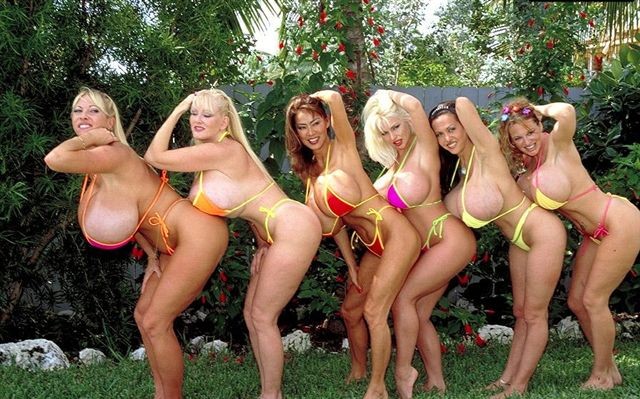 Myk and mates here's Dolly Parton's swim team" Cwoc Buffy "Wow! Where's Pammy? Swim team, Hmmm there wouldn't be any water left in the pool!
Now for a definitely different swim costume!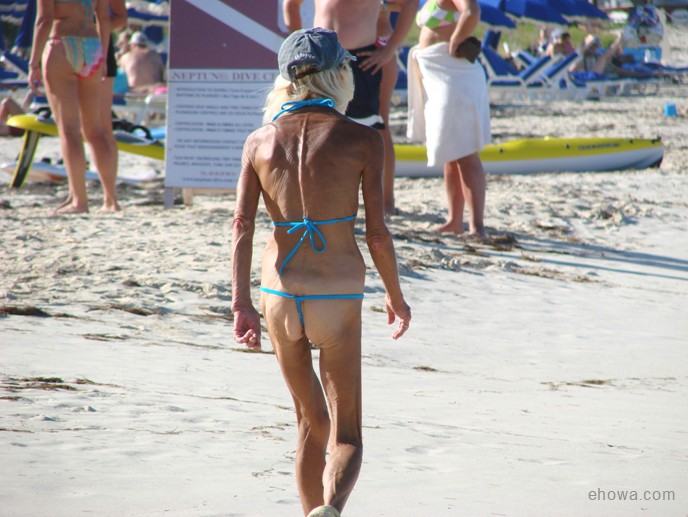 It's time to hang up the thong!" "Yuk! Ahh who ever sent this to me! I think it's a female!"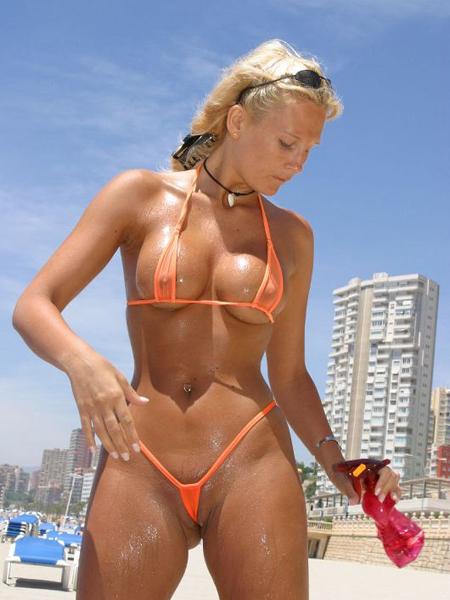 Now we are talking a beautiful Aussie Bird on the beach in a thong or as we call them g-strings! I need a trip home as it's still summer in Aussie!" Myk



Jan 07 "A Merry Christmas wave from Cwoc Buffy! Garth "Kramer" Wrighty's christmas dance! A delayed Merry Christmas as I forgot to post these pic's earlier!" Myk





Thanks for that Buffy! Below is from Garth "Kramer" Wrighty back in Aussie!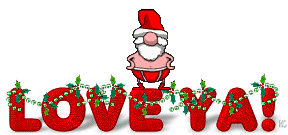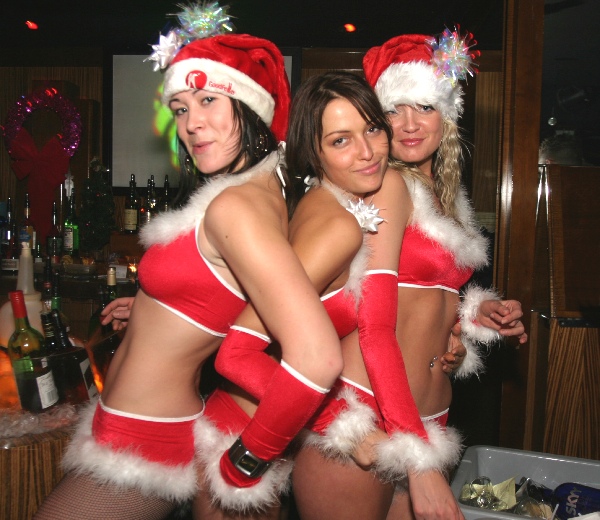 These Hot Canadian Cwocs all dressed up in their Christmas outfits look like they are having a great time. Merry Christmas mates, a very special time of the year! I am very happy to say that Santa bought me a great very unexpected Cwoc Christmas present this year." Myk
Dec 3, 06 "Ripping into the Kiwis again! CFL Cheerleaders. Hmmm from Cwoc Buffy!" Myk
This is a Classic from Youngy Miller.

Fust of all
Melbourne Zoo had acquired a female of a very rare species of gorilla. Within a few weeks, the gorilla became very cantankerous and difficult to handle. Upon examination, the Zoo veterinarian determined the problem. The gorilla was on heat. To make matters worse, there were no male gorillas of the species available.
While reflecting on their problem, the Zoo management noticed Graham, a big Kiwi lad & former All Black, responsible for fixing the Zoo's machinery. Graham, like most Kiwis, seemed to be possessed with ample ability to satisfy a female of any species. So the Zoo administrators thought they might have a solution. Graham was approached with a proposition .Would he be willing to have sex with the gorilla for $500? Graham showed some interest, but said he would have to think the matter over carefully.
The following day, Graham announced that he would accept their offer, but only under three conditions:
"Fust," he said, "I don"t want to have to kuss er ."
"Sicondly, you must niver niver tull anyone about thus."
The Zoo administration quickly agreed to these conditions, so they asked what his third condition was.
"Wull," said Graham, "You gotta give me another wik to come up with the $500." From Youngy Miller
As always Mates Club News ends with babes, well until the very end.

From Cwoc Buffy "Myk Aussie and Mates you don't have to live in the South to know that FOOTBALL IS KING! But the game wouldn't be complete without the cheerleaders and looking around the country here are some of the finest: The Edmonton Eskimo Cheerleaders, the Montreal Cheer Team the Saskatchewan RoughRiders ...

The Edmonton Eskimo Cheerleaders,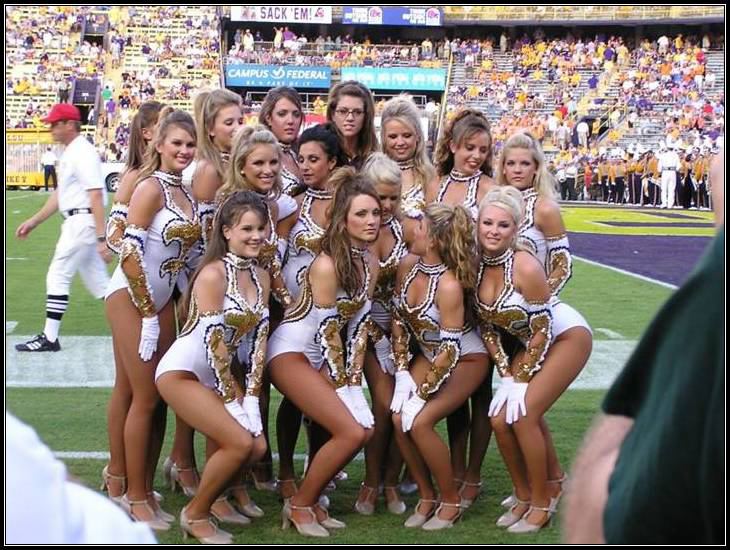 The Montreal Cheer Team
The Saskatchewan RoughRiders ...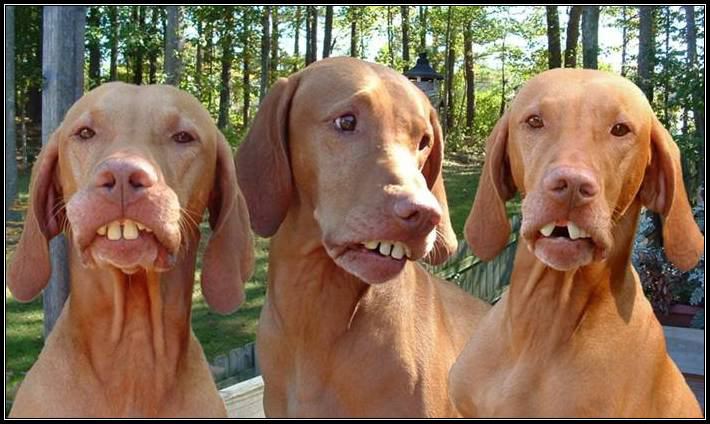 Hmm, Cwoc Buffy that is not fair really but kind of funny. It would be especially funny to many here in Calgary that like to bag the CFL Rider fans." Myk
*** "Live Video to the web! Do you need to broadcast a sporting event, work conference etc, I have it Click here Call me to discuss 1 403 870-5578" Myk

For Myk's Mates Club News Aug 06 to Nov 06 Click here
For Myk's Mates Club News April 15 to July 2006 Click here
For Myk's Mates Club News March 6 to April 15 2006 Click here
For Myk's Mates Club News Jan 27 to March 1 2006 Click here
For Myk's Mates Club News Dec to Jan 20 2006 Click here
For Myk's Mates Club News April to Sept 2005 Click here
For Myk's Mates Club News Jan to March 2005 Click here
For Myk's Mates Club News Aug to Dec 2004 Click here
For Myk's Mates Club News June to Aug 2004 Click here
For Myk's Mates Club News April to May 2004 Click here
For Myk's Mates Club News Feb to March 2004 Click here
For Myk's Mates Club News Jan 2004 Click here
For Myk's Mates Club News Oct to Dec 2003 Click here
For Myk's Mates Club News Aug to Sept 2003 Click here
For Myk's Mates Club News July 2003 Click here
For Myk's Mates Club News June 2003 Click here
For Myk's Mates Club News May 2003 Click here
For Myk's Mates Club News April 2003 Click here
For Myk's Mates Club News Feb to March 2003 Click here
Extra Disclaimer: "Photo's shown on MYKwebWORLD have been either taken by Myk or his web Sports Caster mates or they have been approved by the individual or company that owns the photos. If you believe I am in error here please contact me to discuss approval & linking to your site in exchange for the use of the possible photo in concern." Andrew Harrison, MYKwebWORLD Manager Ph: 403 870-5578 CDN