Car Racing MYKWebTV Click here

"I'm talking Formula 1 last night on Sports Rage with Gabriel Morency! 161 of my 185+ TV shows now on YouTube!" Myk Aussie


It was a clasic Friday night Sports Rage. Watch and listen now on "Mates Club" Sat Mar 26 report Click here
YouTube! For 161 of my 185+ TV shows now on YouTube Click here" Myk Aussie
Updated Fri March 21, 08 "Talking about the Formula 1 race from Australia Hardcore Thursday night on Sports Rage. Listen now! Lewis Hamilton of the McLaren-Mercedes team wins the Australian Formula 1 Grand Prix! The Australian Formula 1 race was fantastic viewing! Legend band KISS on the Channel 9 Footy Show talking about playing at the Grand Prix in Melbourne! New Sports jersey Frames. The 1st shipment ever to Nth America. Order now. Available now! Massive amounts of TV! Youtube Directors Ch!" Myk Aussie



New Sports Jersey Frames! The 1st shipment ever to Nth America! Order now! Available now! They are awesome! The jersey hangs great in these High quality Sports jersey display cases. For contact and ordering Click here

Talking about the Formula 1 race and how the Ferrari's got burnt up in the Hot Aussie sun in Australia Hardcore Thursday night on Sports Rage. Listen now!
My call is on the Podcasts page under "Sports Rage", the link saying "Jimmy from Montreal and Mick Aussie get to ranting". I went Hard last night. Note: This is Hardcore late night radio so some listening discretion is advised Click here
From Tues March 18. Lewis Hamilton of the McLaren-Mercedes team wins the Australian Formula 1 Grand Prix! The Australian Formula 1 race was fantastic viewing!
What a great race it was on Sunday afternoon Australian time, Saturday night North American time. This was one of the most enjoyable Formula 1 races I have ever watched. The race and also a pre race show was shown here in Canada on TSN. Some Formula 1 races can be relatively unexciting after about the 1/2 half mark but I thoroughly enjoyed the whole race that was held in hot 37+ degree weather in Melbourne Australia. Aussie Mark Webber was on of several drivers that were out on the 1st corner of the race. The new rules and car modifications so that the driver has full control of the car I think is excellent. It is rumored that Australia may loose the race due to bad viewing times for the massive European audience. This weekend race 2 of the season is in Malaysia.

The full results from the 1st Formula 1 race of the 2008 season can be found here on formula1.com Click here
Legend band KISS on the Channel 9 Footy Show talking about playing at the Grand Prix in Melbourne!
Wow! This was great. I was real happy to watch this on Saturday on YouTube.com from here in Canada as KISS were a legend band when I grew up on Australia. I was lucky enough to see them play at Adelaide Oval in about 1980. Check them out this week on Channel 9's very popular Footy Show on YouTube.com. This is funny as well.

Car Racing MYKWebTV Click here

Massive amounts of TV! Several months ago I finished the New Massive Mates Club webWORLD. I hope you can join me in Mates Club for hours of Sports, Comedy, Babe TV, your existing email link will get you to the new Mates Club Massive Menu or Click here" Myk Aussie
Fri Jan 18, 08 "New Sports jersey Frames. The 1st shipment ever to Nth America. Order now. Available now! Massive amounts of TV! Youtube Directors Ch!" Myk Aussie



New Sports Jersey Frames! The 1st shipment ever to Nth America! Order now! Available now! They are awesome! The jersey hangs great in these High quality Sports jersey display cases. For contact and ordering Click here

Massive amounts of TV! Several months ago I finished the New Massive Mates Club webWORLD. I hope you can join me in Mates Club for hours of Sports, Comedy, Babe TV, your existing email link will get you to the new Mates Club Massive Menu or Click here

If you prefer you can watch 73+ of these TV shows on my Youtube Directors Ch Click here" Myk Aussie
Sun, June 17 07 "Remaining NASCAR Schedule and Report!" Rich Salzer
06/23 The Milwaukee Mile
06/30 New Hampshire International Speedway (Watch Out!)
07/06 Daytona International Speedway
07/14 Chicagoland Speedway
07/21 Gateway International Raceway
07/28 O'Riley Raceway Park International
08/04 Circuit Gilles Villeneuve
08/11 Watkins Glen International
08/18 Michigan International Speedway
08/24 Bristol (VA/TN) Motor Speedway
09/01 California Speedway
09/07 Richmond (VA) International Raceway
09/22 Dover ["The only NASCAR race I've ever been to - once - R.A.S"]
09/29 Kansas Speedway
10/12 Lowes Motor Speedway
10/27 Memphis Motorsports Park
11/03 Texas Motor Speedway
11/10 Phoenix International Raceway
11/17 Homestead-Miami Speedway" Moose Salzer
Fri, May 11 07 "NASCAR Update: Gordon comes back Bigtime! Plus Points Leaders!" Moose Salzer
Points Leaders through Richmond Postponed Race:
1) Virginia's Jeff Burton 938 - 28 - 2 - 150
2) Jeff Gordon 906 - 60 - 3 - 190
3) Matt Kenseth 836 -130 -4 - 139
4) Jimmie Johnson 804 -162 -9 - 170
5) Kyle Busch 776 -190 - 9 - 165
6) Denny Hamlin 751 - 215- 8 - 130
7) Clint Bowyer 726 - 240-12- 151
8) Tony Stewart 710 - 256- 10- 112
9) Carl Edwards 687 - 279- 5 - 40" Moose
Thurs, May 3 07 "NASCAR Update! Will Tony Stewart really retire soon!" Michele De Walt

Recent Stats:
Virginia Racers currently in NASCAR: Ward and Jeff Burton and Ricky Rudd.
Richard Petty, 200 wins, David Pearson 105, Bobby Allison 84, Cale Yarborough 83.
Dale Earnhardt, [N.C.] Sr's Career Stats through his death*: 76 wins, 7 Titles, 281 - 428 - 22 - 676
On the Speed channel last week Tony Stewart who feels he is being singled out for 'special' penalties intimated he MAY just retire after this season. Calling Jeff (pretty-boy) Gordan the P. Manning of NASCAR, Stewart has said he is being persecuted in crucial stints of the races he feels are within his reach to win. Several years ago, Stewart, long one of the sports 'bad boys', pulled a Kenny Rogers and went after two reporters and one camera man who he said had something against him.

He hinted Jeff Gordon fans in the sports reporting and photo areas are targeting him as Jeff Gordon, who just tied the late, great North Carolina racer Dale Earnhardt, Sr. with 77 wins (Richard Petty still is the all-time NASCAR leader with 200 wins) hadn't been doing as well until lately. Time will tell if 'Terrible Tony' continues or not. He does have some valid "points" about Media darlings of the sport. *Feb., '01, Daytona, FL 1st race." Michele De Walt
Sat, Jan 27 07 "Racing in Virginia!" Moose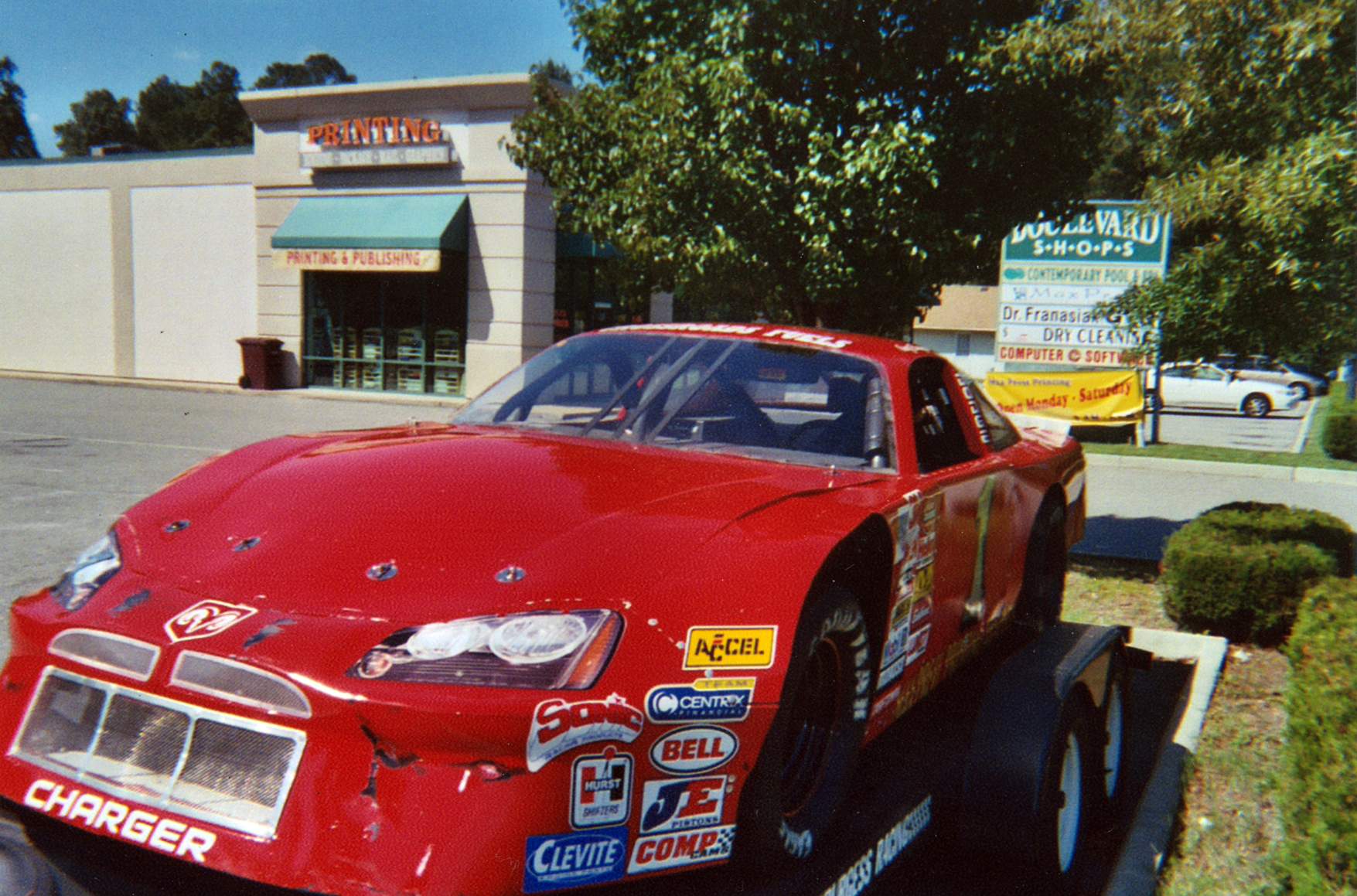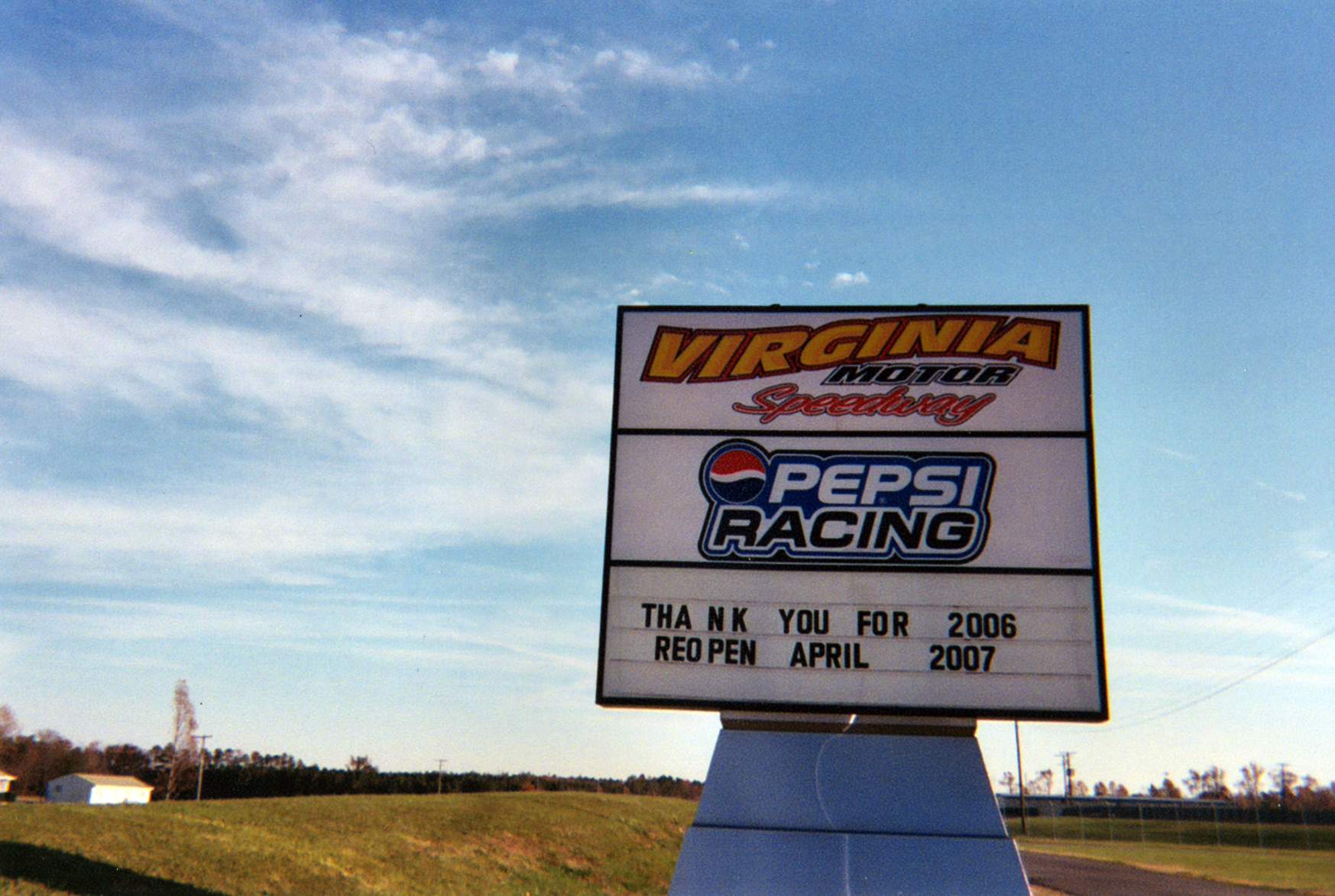 Left: Max Press (VA) Printing Racing - 2006 Car. Right: Virginia Motor Speedway 2006 Off season. A top 'AAA' track for our future Virginia Nascar Stars. Ward and Jeff Burton have driven here." Moose

Wed, Mar 1, 06 "Moose's Nascar report!" Myk Aussie

From Moose "NASCAR - Auto Club 500 (left turns) - Nextel Cup @ CA. Speedway Top 12 By: Moose & Margret and Randy Floyd (of Ches., VA )

A Worthy Tribute to a Chesapeake Racing Legend - Ricky Rudd "...We have admired Ricky for his ability while in the public eye, his driving skills and determination to succeed. While we will miss seeing his #21 car, we wish him nothing but success in the future."

The above about our Chesapeake Racer Ricky Rudd well said by Margret and Randy Floyd in the Sunday Virginian Pilot paper - R.A.S. Here are the results of the Auto Club 500 on Fox Sports that I watched last night at Margie and Ray's in Sandbridge, VA, Virginia Beach, home of the most onion infested She Crab Soup this side of the defunct 'Lighthouse', VA Bch:

At California Speedway, Fontanta, CA. Lap Length: 2 miles. (Start Position in Parenthesis_

1. (31) Matt Kenseth, Ford, $324,991
2. (3) Jimmie Johnson, Chevy, $235,936
3. (22) Carl Edwards, Ford, $165,550
4. (13) Casey Kahne, Dodge, $166,239
5. (6) VA's Jeff Burton, Chevy, $158,970
6. (25) Jamie McMurray, Ford, $142,375
7. (20) Casey Mears [Target Dog car!], Dodge, $140,858
8. (4) J.J. Yeley, Chevy, $140,075
9. (10) Mark Martin, Ford, $104,880
10. (7) Kyle Busch, Chevy, $105,225
11. (18) Dale Earnhardt, Jr., Chevy $132,366
12. (5) Denny Hamlin, Chevy $104,575" Moose

"Car racing fans I have lots of Comedy and babes MYKwebTV at Me and Moose's Mates Club Click here

New Cwoc Pammy and the real Pamela Grey Cup 05 TV Click here" Myk Aussie



Dec 16, 05 "As I again head to Calgary check out the great drive but in reverse as I leave from Pammy's BC Lions Land" Myk

4min - "In me Probe racing through the magnificent Canadian Rocky mountains! I was the crazy Aussie as I left the Massive Dump of White Stuff in Calgary & headed to Kelowna to web Sports Cast the "Ski 2 Sea". 15 cars & a bus in the ditch & a rolled over semi. Enjoy this great drive on MYKwebTV! Click here" Myk

Tues, July 26 05 "Scotty NASCAR Track report!" Myk Aussie

From Scotty a sports champ "Thinking about different NASCAR Tracks, I will break them down for you:

Road Courses (2) - Watkins Glen (NY) and Sonoma (CA)

Flat Tracks (4)- All hard to pass - cars tend to slide on exit. - 2 categories

1 mile - Phoenix and New Hampshire [Death raceway!] are both similar.

2 - 2.5 mile - Pocono (PA) and Indianapolis are both similar. Homestead was like those two but has since reconfigured. So similar that Bill Elliott's 3 victories with the red Dodge car were all from the same car. All three wins were from those tracks (Pocono, Indy & Homestead).

Cookie cutters - 1.5 -2 mile D shaped ovals. The older tracks are good because they have been around, most are boring:

1.5 mi. - Charlotte, Atlanta, Texas, Kansas City, Chicagoland (of those, the first two are more exciting)

2 mi. - Michigan, Fontana (CA), & Homestead (FL) - Boring, boring tracks. Lot of green flag runs.

Restrictor Plate tracks (2) - Daytona (FL) and Talladega (Alabama)

Short tracks (less than a mile) - Richmond, Martinsville, Bristol (TN)

Other tracks I can't quite pigenhole - Dover (Delaware) (1mi., heavily banked) and Darlington (SC) (last of the old style tracks like Rockingham and N. Wilkesboro)" Scotty

Mon, June 20 05 "F1 Racing debacle? & Update By: Scott Baxter!" Myk

"Michael Schumacher won the US Grand Prix in Indianapolis...technically. It's easy to win when 14 out of the 20 cars refuse to race. Michelin, one of two competing tire companies in the circuit, told their respective teams that the main banking turn, was unsafe to race on their tires. No compromised was reached between FIA and Michelin, so the 14 teams that use Michelin tires, did not race on Sunday.

Schumi and the 5 other teams that raced on Sunday use Bridgestone tires, so they participated. The race ended up being a total sham. Schumi, who's Ferrari team has been struggling all year, was the best car in a 6 car field.

The 100,000 fans that attended the race either booed, whistled, hissed, threw bottles, or just left after the first lap. 100,000 fans is nice, but Indy seats 300,000, and it is filled for the Indy 500, and the Brickyard 400 (NASCAR's race in August). F1 is struggling to get some notarity in the US, but F1's credibility was severely damaged because of this. It could be that there will not be a race back in Indy next year.

Also: speaking of Racing, I just got back from a work out / sauna at Bally, Greenbrier, Chesapake, Scott. I missed you. I saved you the Danica Patrick (all 5'2", 105 lbs. of her!) issue of Shorts ill as opposed to 'Sports Illustrated!." Scott Baxter

"Myk Aussie is the best NFL Cheerleaders interviewer Click here" Joe

"Do you want me to show you a demo/presentation/Live TV show with me as Myk Aussie? I have it all set up with a magnificent view of the Vancouver Harbor in the background! Clipstream Live Video to the web! Do you need to broadcast a sporting event, work conference etc, I have it Click here Call me to discuss 1 604 609-7736 ext 240" My

k

Sat, Dec 11 04 "Very funny Car Racing MYKwebTV" Myk Aussie

Mates this is a hilarious video as Mike Canuck converts this very funny video into the magnificent Clipstream Video. Mike and his mates were about to go car racing but couldn't get out of the snow. To watch Click here If you are in this video please contact me myk@mykaussie.com or Ph:1 403 870-5578 " Myk Aussie

Tues, July 27 04 "CDN Paul Tracey win the Vancouver Molson Indy! Great party after the race!

It was a great party near the track Sunday night after the race. Lots of Cwoc's running around in the beer garden formerly known as Maverick's. Many people dancing to the great music. Many of the waitresses were a little wet t-shirted which was nice to see.

The CDN Paul Tracey won the race which was good to see and that's all I've got to say about that. Why? Just because!" Myk Aussie

Tues, July 13 04 "The Canadian's come 3rd, 5th, 7th in the Molson Indy in Toronto Sunday! Coming to Vancouver in 2 weeks time!

The results from Sundays event were
1

1:45:36.930

2

1:45:38.326

3

1:45:43.661

4

1:45:44.822

5

1:45:46.595

6

1:45:50.932

7

1:46:05.374

8

1:46:20.105

9

1:45:48.239

10

1:45:50.423
My Total-CFLwebTV coverage has been on the back burner as MYKwebTV in combination with Destiny Media Technologies prepare to web Sports Cast the Vancouver Molson Indy.

For more on Destiny Media Technologies and their World Leading Digital Media Technology that will be bringing you all the MYKwebTV action from the upcoming Vancouver Race Click here I know you want PC TV on your website call me 604 609-7736 ext 240. We look forward to web Sports Casting the event. For Car Racing MYKWebTV to date Click here" Myk Aussie
Thurs, July 8 04 " Molson Indy arrives on Toronto, Canada!"
My Total-CFLwebTV coverage has been on the back burner as MYKwebTV in combination with Destiny Media Technologies prepare to web Sports Cast the Vancouver Molson Indy. The Canadian circuit starts this weekend as the race hits the massive downtown Toronto. Canadians Paul Tracy and Alex Tagliani who is from Montreal are at it still arguing over a earlier race incident.

The Molson Indy Cwoc babes were all dressed up looking beautiful as ever at the press conference yesterday and as Don Taylor said last night it was great camerawork by the SportsNet team to interview Alex with the beautiful Cwoc's in the background.

For more on Destiny Media Technologies and their World Leading Digital Media Technology that will be bringing you all the MYKwebTV action from the upcoming Vancouver Race Click here I know you want PC TV on your website call me 604 609-7736 ext 240. We look forward to web Sports Casting the event. For Car Racing MYKWebTV to date Click here" Myk Aussie
Wed, June 23 "The Molson Indy is coming to Vancouver and we should be there!
July 23-25 the Big event will again be held in downtown Vancouver right near Pammy's BC Place. There is a very good chance that MYKwebTV will be there in combination with Destiny Media Technologies covering the event. We may even be doing a Live to the web Broadcast. We have the technology, just gotta now rush and get me media request into the lady over in Toronto. Will tell you more soon on this very exciting up coming event." Myk Aussie
Mon, June 21 04 "Tonnes of car racing as the US host the Formula 1 Grand Prix, while the Indy and Nascar series continues!"
Formula 1 star Michael Schumacher wins again while his brother Ralph crashes and is injured but he is all OK apparently.! Unfortunately that's all I got to say as overloaded! Anyone wanna help on this section of MYKwebWORLD. I'm getting to big in some areas but please contact me if you want to help on Car Racing webWORLD I love me car racing. Contact " Myk Aussie
Fri, May 14 04 "Nascar is now the 2nd most popular sport in the US behind NFL!" Myk

On the Business In Sport TV show last week up here in Canada they stated that Nascar is now the 2nd most watched sport in the US behind the NFL. Wow! That is amazing great growth. The advertising dollars spend by companies to advertise on the great fast cars was astounding. Enjoy Scotties columns below." Myk Aussie
Wed, May 5 04 "Nascar update!" Myk Aussie
NASCAR Update: By: P. Rubber

Virginia NASCAR Update:

Pos. (Start) Name
1) 10 (15) Ward Burton
2) 17 (35) Ricky Rudd
3) 26 (30) Jeff Burton
4) 22 (14) E. Sadler
5) 41 (40) H. Sadler

NASCAR Nextel Points - Auto Club 500

1) D. Earnhardt, Jr. - 1,453
2) J. Johnson - 1,428

Lap Leaders -
4 Top

1) K. Kahne - 1
2) Nemechek - 2-3
3) K. Kahne - 4-24
4) Spenser - 25-26

Lead Changes: 23 among 15 drivers
Sat, April 3 04 "Scott's Sensational Nascar report!" Myk Aussie
BUSCH MAKES IT 3 STRAIGHT AT BRISTOL
Kurt Busch overcame an ill-handling car, a total mistake, and a racer who had not won in almost 3 years. This victory is now his ninth overall in NASCAR, but 4 of them have come from the tough, 1/2 mile track, including 3 straight. Busch swept both races last year.
Busch's permanent marker Ford suffered a tight condition all day. His car would not stay on the bottom early on in the race. However, as the day progressed, his car became better as the track temperature cooled off more and steadily climbed the positions until he took over the lead at lap 382. He led the final 118 laps for the win.
The major gaffe happened after the caution that came out at lap 381. Busch did not pit, and thought that the leaders did not pit. It was not the case. The cars that stayed out were lapped cars who could not pit with the cars on the lead lap. Busch took the lead on lap 382, but had older tires. Busch even admitted that it was a mistake, and his crew chief, veteran Jimmy Fennig was angry at the young racer. However at Bristol, it is about the only track that a racer can get away with older tires for the track is concrete instead of asphalt. Busch held off a hard charging Rusty Wallace, a former Cup champion, a nine time winner at Bristol, and a racer who had not won at all in 3 years. Wallace tried but could not pass the Las Vegas racer.
Bristol had its usual anger management problems. Around lap 200, Scott Wimmer and Tony Stewart bumped on turn 2, causing Robby Gordon to spin. During the caution laps, Stewart gestured to Wimmer that he was number one in his own way. Both bumped during the caution laps, and both received a one-lap penalty for the incident. Both drivers were never a factor in the race. At the end, Matt Kenseth and Jamie McMurray were fighting for position, and Kenseth bumped McMurray out of the way. McMurray was not happy with that, and at the end of the race, McMurray took his front bumper and spun Kenseth around. That incident for the normally calm McMurray cost him $10K and put on probation until the end of August. Only Bristol will bring out the true colors of a racer. Corporate big-wigs do not like this, but fans like me DO.
1. Kurt Busch (my pick to win)
2. Rusty Wallace (has not won in 103 races)
3. Kevin Harvick (top 5 for The Impersonator)
4. Sterling Marlin (a top 5 at his home state)
5. Matt Kenseth (ho-hum, another top 5)
6. Ken Schrader (Where did he come from?)
8. Jamie McMurray (top 5 until Kenseth bumped him away)
10. Michael Waltrip (easily his best finish of the year)
This week is Texas. The 500 mile race is going to be fast, but since it is a realitivly new track, the bottom line is the prefered line. Perhaps later on in the race, a second line will develop, but not likely. The track is shaped much like Charlotte, and it is one of the new cookie cutter tracks that has developed over the past 5 years (Texas, Kansas, and Chicago). 1.5 mile, D shaped oval. These new tracks have become like the cookie cutter stadiums were in baseball during the 70's and 80's. Texas has also become a hot topic for the fact it wants a second date and it might get it. Squabbles between Bruton Smith, the Texas track owner (as well as Charlotte, Atlanta, Bristol and Las Vegas) and NASCAR (ISC Corp.) have cooled a bit, and both sides are willing to compromise. Texas might get a second date, sacrificing traditional tracks in Darlington, SC and/or Rockingham, NC. This is sad because NASCAR is thumbing its nose on the fans who have built this racing sport to its height, and let greed dominate over common sense.
Anyway, the drivers who can do well at this track are: Tony Stewart, Ryan Newman (last year's winner), Dale Jr., Bobby Labonte, and possibly the rookie Kasey Kahne.
I am going out on a limb this week and picking Kasey Kahne to win his first cup race. He has been impressive in his first season, and so far has justified his owner, Ray Evernham, to outbid Ford for Kahne's services, much like Jeff Gordon over 10 years ago." Scott
Fri, Mar 26 "Scott's Sensational Nascar report!" Myk Aussie
JOHNSON WINS AT THE LADY IN BLACK
Jimmie Johnson won the 5th race of the 2004 season at venerable Darlington International Speedway. Clever pit strategy by his Crew Chief Chad Knaus helped get him the lead on the final round of pit stops, and find victory circle for Johnson's first win of this year.
Johnson, 2nd in points last year, used the last pit stall as his strategy. By doing this, he is the first into pit lane, plus he would have a better chance leaving the pit because the cars that are a lap down or more do not pit with the lead cars. The strategy worked in the end as he passed Bobby Labonte out of the pit stalls and led the last 20 laps on the way to victory.
Pole sitter Kasey Kahne finished 14th after spinning on 2 different occasions.
Last week's winner, Dale Earnhardt, Jr. led about 40 laps, but his car became really tight, but salvaged a 10th place finish.
The 2 big items that happened in the race was the new SAFER barrier walls and field fillers. The new walls cut the track 30 inches, which is important because the preferred racing line is right near the wall. However, it did not present a major problem for the drivers. Those who knew the track adjusted to the new barriers. The second has stirred up some controversy. Around lap 63, Tony Stewart was passing the slower Andy Hillenburg, a field-filler. Hillenburg, the extremely slower car, was in the way, and Stewart tapped him away. Hillenburg wrecked and got in the way of Jeff Gordon. Gordon could not slow down at all and sustained a head on crash. Gordon in a post crash interview, criticized NASCAR for having these field fillers who cannot keep up to competitive speed. It is an issue that NASCAR is supposedly looking into, but with TV mandanting a 43 car field (why, I do not know), I expect autocratic NASCAR to sweep this under a rug.
1 - Jimmie Johnson (no, not the former coach of the Cowboys)
2 - Bobby Labonte (Gibbs car does well)
3 - Ryan Newman (overcame missing the pit to get a top 5 finish)
4 - Robby Gordon (best Gordon of the race, 1st top 10 since August)
5 - Elliott Sadler (solid finish for the Emporia, VA native)
6 - Kurt Busch (my pick to win - led the most laps)
7 - Mark Martin
8 - Kevin Harvick (The Impersonator grabs a top 10)
9 - Jeremy Mayfield (really solid at this track)
10 - Dale Earnhardt, Jr.
Moose - Ricky Rudd finished 33rd
This week is Bristol, Tennessee (first of 2 this year). Bristol is the first short track of the year (short track being less than a mile). Nicknamed "Thunder Valley", the 1/2 mile track is shaped much like a 185,000 seat football stadium. IT is the hardest ticket in NASCAR because there is a lot of excitement. Lots of banging and tapping of cars. It is one of the favorites because the drivers most of the time lose their cool. A wreck in the front stretch sometimes causes wrecks on the backstretch. Expect about 15-20 cautions, and perhaps about 2 or 3 heated arguments between drivers. It is pass or be passed on this track with its really high banks and there is one groove. It is one of the most demanding tracks mentally and physically on the circut. For the casual fan, this is the one track I really recommend watching.
My pick to win is Kurt Busch. He swept both races in Bristol, and has won 3 out of 4 at this demanding track. Other drivers who do well at this track: Rusty Wallace, Matt Kenseth, Greg Biffle, Dale Earnhardt, Jr. Enjoy Bristol" Scott
Wed, Mar 17 "Dale Jr Bounces Back with win in Atlanta, Scotty's Sensational Nascar report!" Myk Aussie
DALE JR. BOUNCES BACK WITH WIN IN ATLANTA

Dale Earnhardt won a gut check moment race at the 500 mile race after enduring one of the most embarrassing races last week in Las Vegas.

Earnhardt finished 35th at Las Vegas, and the car he "raced" was almost parked by NASCAR for not being up to competitive speed. The DEI crew rebounded quite nicely by working on his car throughout the day, and at the end of the day, the right adjustments by his pit crew and crew chief, Tony Eury, Sr. helped Earnhardt notch his second victory of the year. If Earnhardt happens to win the championship, look for this race as the pivotal moment of the season.

The #8 car sponsored by a famous brewery in St. Louis, was about a top ten to fifteen car for the first part of the race because the car was pretty loose. As the day wore on, his car tightened up along with the track and it responded as he passed Jeremy Mayfield with 19 laps to go and cruised to victory lane. The victory is the first for Earnhardt in Atlanta.

Tony Stewart dominated the first half of the race, but about halfway through the race, he bumped into Earnhardt in the frontstretch. It messed up his front fender and it caused the car to become way too tight. He went from a favorite to a top ten car.

Bad luck for the Ganassi team: Both Jamie McMurray and Casey Mears, who both had contending cars, lost the engines near the end. Ganassi's team stressed extra for horsepower their engine team, and Atlanta is known for blowing engines for the speeds reach close to 200 mph around the frontstretch. The track can weed out who can take care of an engine and who can't. For McMurray and Mears, the ladder happened.

The top ten:

1. Dale Earnhardt (moves to 3rd in points)
2. Jeremy Mayfield
3. Kasey Kahne (3rd top 5 in a row for the rookie)
4. JImmie Johnson (Back in the top 10 in points)
5. Ryan Newman
6. Matt Kenseth (Mr. Consistency w/another top 10)
7. Tony Stewart (stays second behind Kenseth in points)
8. Greg Biffle
9. Dale Jarrett (should have driven the truck)
10. Jeff Gordon

Moose -- Ricky Rudd finished 31st

My pick to win: Bobby Labonte - finished 18th

Next week is my favorite speedway track, Darlington (South Carolina). It has two nicknames, "The Lady In Black" and "The Track Too Tough To Tame". This old track eats tires because the racing surface is like the roughest sandpaper (there are seashells and sand grounded into the surface over the years), so after about 10 laps the tires are worn out. A driver has to actually race the track instead of other racers. The best line is right near the wall, however if the car gets too close, it will earn the famous (or infamous) "Darlington Stripe". Last year brought the best (and closest) finish ever in NASCAR history as Ricky Craven edged out Kurt Busch by .006 seconds. Both were beating and banging at the last turn and Craven won by the front nose of his car. The victory was also historic for it was the last victory by a Pontiac. The GM product left NASCAR after last year.

Look for these drivers to do well in Darlington:

Jeremy Mayfield, Jeff Gordon, Ryan Newman, Jamie McMurray, and Kurt Busch

My winner for the race this coming week is Kurt Busch.

Enjoy Darlington," Scott
Thurs, Mar 11 "Scotty's Sensational Nascar report!" Myk Aussie
"To MYKwebWORLD Mates!
Matt Kenseth rolls another winner in Vegas

Matt Kenseth won only one race in his 2003 championship winning season, out of 36 races. This year, after 3 races, he has already surpassed his win total from last year.

In a dominating performance (his car for that race was by far the class of the field), Kenseth overtook Kevin Harvick (who I call The Impersonator, since his taken over for the late, great Dale Earnhardt) with 37 laps to go, and won by about 3 and a half seconds over rookie Kasey Kahne. It is the second straight race that Kenseth and Kahne finished 1-2, though not nearly as close as the .01 victory the Wisconsin native achieved over Kahne in Rockingham, NC two weeks ago.

To use a racing term, Kenseth's car was on a rail. The car kept up with the slight changes in the track, and very rarely had to make any adjustments in the pits. If the car is running right, it is running like a train on a rail. Kenseth led the most laps, and now has regained the points lead from Dale Earnhardt, Jr., who had an awful day (more about this later). This is not suprising for owner Jack Roush. His cars have won 5 of the 7 races held in Vegas (Mark Martin, Jeff Burton, and Matt Kenseth)

Kahne, who is now the driver of the #9 Dodge, has so far been impressive since he took over for the semi-retired, former champion Bill Elliott. Kahne was the pole sitter for this race, and early on he was strong. However, from lap 75 to about 40 laps to go, his car became extemely loose and fell to about 19th to 20th. Near the end, his car all of a sudden became right again and picked off drivers one by one, but could not catch Kenseth.

Most of the cautions happened for some reason around the lead cars pit window. Not many green flag pit stops in the race. Only one bad wreck of note. On lap 163, 2-time Daytona 500 champ Michael Waltrip was tapped by Bill Elliott around Turn 4 and the back of the car was crushed by the retaining wall real bad. Waltrip was ok.

Dale Earnhardt, Jr. had at best a rough day. The chassis setup did not work at all. His car lost a second per lap to the leader. Very unusual in this time of multiple testing on tracks. To best describe the car would be JUNK. The car was so undrivable, he had to go to the garage to fix it about a half dozen times. He had to settle for a 35th place finish, 71 laps behind the winner. He fell from 1st in the points to 7th.

The top ten for the race:

1 - Matt Kenseth
2 - Kasey Kahne (doesn't that name sound like a porn star or stripper?)
3 - Tony Stewart
4 - Jamie McMurray
5 - Mark Martin (Mr. Viagra got it working for this race)
6 - Elliott Sadler (from Emporia, VA - the speed trap capital of Hell, Moose would know)
7 - Casey Mears (Nephew of Rick Mears notched his 1st top 10 EVER)
8 - Bobby Labonte (Looking forward to Atlanta next week)
9 - Kurt Busch (Vegas native was strong only on short runs)
10 - Rusty Wallace

Moose - Ricky Rudd finished 28th, 3 laps down

My pick to win, Ryan Newman finished 27th, 2 laps down.

For the rest of the results, go to jayski/thatsracin.com, the BEST NASCAR site.


Next week is the fastest track in NASCAR, Atlanta, where taking care of the engine is a big priority. Look for the Gibbs cars to dominate this race, most notably, Bobby Labonte. Later" Scott, MYKwebWORLD reporter
Wed, Dec 24 " Merry Merry Christmas to all Racing fans! Wanna invest in my Ford Probe!" Myk
Do you want to be famous? By investing in my car included will be a MYKwebTV show of me handing over my great car to you. Thus 100,000's of sports fans will see you as the new owner & me new sports mate. Click here
I have a big 2004 planned. Hope you can join me in 2004 and especially on Invest In Inet MYKwebTV! Myk's Mates Club Click here Lots more coming to MYKwebWORLD" Myk Aussie
Thurs, Sept 25 03' "Advise for women Drivers from Cwoc Buffy!" Myk Aussie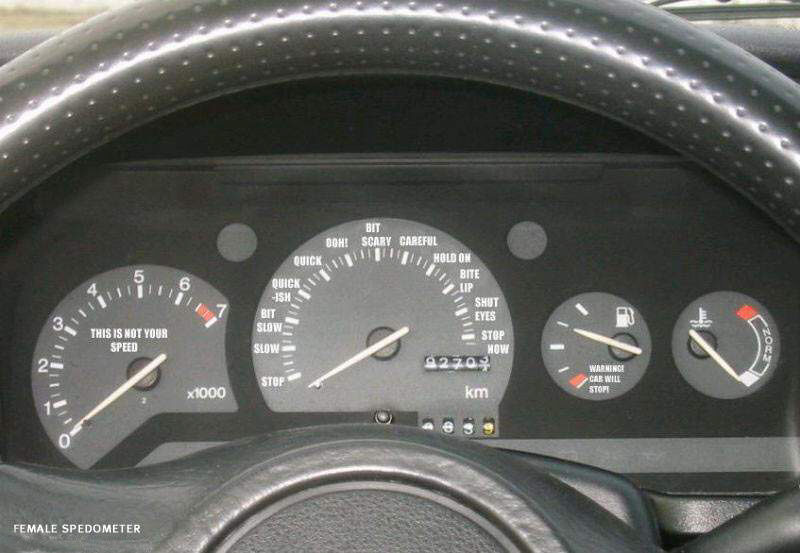 For enlarged view to understand Click here

June 13, "The Formula 1 is in Lumba's fine city of Montreal this Sundee" Myk Aussie

As could be heard on Myk's call in to SportsRage Montreal The Team: Gabriel Morency I saw a great battle between the late Ayton Senna & Alain Prost in the rain in Adelaide! Lets hope it's Sunny Sundee for the Big race that puts your great city on the World Map! Formula 1 is in Montreal this Sundee." Myk Aussie

April 30, "Great Car Racing MYKwebTV coming as I race across the AB, BC mountains in me Ford Probe to Kelowna!

I left Calgary Saturday 2pm drove to Kelowna. Web Sports Cast the Ski 2 Sea 95 km race then raced back to Calgary today. Unreal drive. Saturday was bit scary 1st 100 km from Calgary West as Calgary has "Feet of Snow". Seriously it was a Massive Dump on the city & surrounding area. About Canmore the weather cleared up.

15 cars in the ditch, 1 bus & a truck rolled over food everywhere. I had to do the Kelowna event! Had to dig me car out of the 30 cm of snow.

Mates you will feel as though you've been to this magnificent part of the world after watching this upcoming show. Great Myk Mates Club MYKwebTV of this coming Click here" Myk Aussie

Mar 11, "Mark Webber the Aussie was right up Schumachers clacker on Sundee in his Jag early in the 1st race of the 2003 season! Pommy David Coulthard wins in the awesome McLaren! The battle for 2 & 3rd places was enthralling right untill the very end as reigning World Champ Mike Schumacher settles for 4th in his "Flapping Fire red Ferrari". Montoya in a Williams came in 2nd while Raikkonen also in a McLaren held off Mike Schumacher to take 3rd place Mike's Red machine was made to have its wings clipped after Flapping around the Melbourne track while the Ferrari team also had a bad pit stop.

Canadian Jacques Villeneuve finished 9th after he & Button in the BAR's crazily decided to have a pit stop together. Jacque won the prized championship in 1997 in a Williams Renault.

Great to an Aussie back in Formula 1. Mark Webber was driving great until his Jag stuffed up! The famous Aussie drivers in Formula 1 in past years are Allan Jones & Sir Jack Brabham.

The very popular Jack who won 3 world championships is the only Formula One driver to have won a world title in a car of his own construction – the BT19 – which he drove to victory in 1966.

Alan Jones won the championship in a Williams in 1980. Once Alan stopped driving he became a star on Aussie car racing TV.

My fav Formula 1 drivers were the late Ayton Senna, his arch rival Alain Prost, Gerhard Berger & Eddie Irvine. Me & many on me mates enjoyed 10 great years when the Aussie Formula 1 was in my home city of Adelaide. The race was them moved to Melbourne after a few politicians sucked up bigtime of the right people involved in moving the prized race!!!!!!.

I talked Formula 1 with Gabriel Morency on SportsRage last Friidee night. I then enjoyed a brilliant direct telecast on Jimmy's Shaw's cable TSN TV Saturdee night here in Western Canuckland. " Myk Aussie.com

"Moose gives out an Aussie Rules Footy handball! Any of you mates out there experts on Nascar & Indy ? Let me know as Moose has handballed this sport but reckons his mates in Virginia are big Nascar fans. You can help me make this a great part of MYKwebWORLD" Myk Aussie

Pro Racing Weekly: Formula 1 and Pro Car Racing Video Picks with amazing coverage from Myk Aussie -The Pro Sports Comedy Media Guy.

*****Invest In Inet MYKwebTV! Myk's Mates Club Click here *****