Mates Club webWORLD Massive Menu

"NFL Pro Bowl Cwoa MYKwebTV! For Amazing 20 min Full Screen version Click here" Myk


Calgary Kangaroo's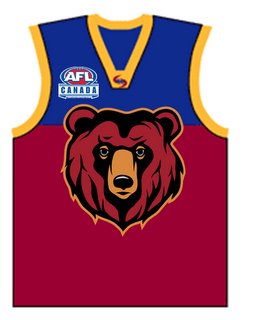 Calgary Bears
 
"You need Billy's Media Player for MYKwebTV to work" Myk

2007 Kelowna Cup Aussie Footy Mates Club TV! ITip: If MYKwebTV doesn't work Click here

Play Hi Sp 14 min's. Below "Play" is in Full and Wide Screen June 12, 07 07 Kelowna Cup. Featuring game action of the Canadian/non Australian games. Interviews with Mark Block the Canadian Northwind coach, Cwoc Christina from Power 104, Ken Freeman an Australian and Canadian umpire. Also Troy Rose the AB Canadian/non Australian coach his 1/2 time speech, Mr Roo Troy Rose presenting Gareth Williams with the Kelowna Cup. The AB Canadian/non Australian Bears singing the song and interviews with Dale Wakefield the Aussie Burnaby Eagle, Edwin and Damo from the victorious team. If above doesn't work, this version plays within the Media Player Screen in Full and in Wide Screen. Play Hi Sp" Myk

"For some more Mates Club TV shows Click here Lots more on here the new Menu Click here" Myk
 

 




 

 

 

 

 

 

<%=FX_count%>


Scroll down. Mates Club TV Massive menu is in the middle.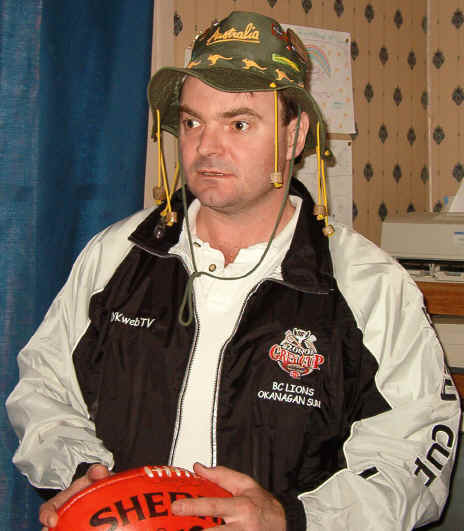 "Welcome to Aussie Rules Footy Mates Club TV from the 07 Kelowna Cup! Enjoy!" Myk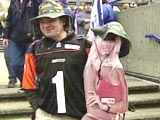 "I'm here with Cwoc Pammy. Check out CFL Grey Cup 05 Mates Club TV as I recently caught the real Cwocodile Pamela Anderson. Click here " Myk




"Bill Romanowski and Thomas Incledon PhD, their "Pure Romo Nutrition" is the ultimate combination of scientific research and brain enhancement. I use it, it's great and it tastes great as well Click here " Myk
MillionaireMatch.
com- the best dating site for sexy, successful singles!